Overview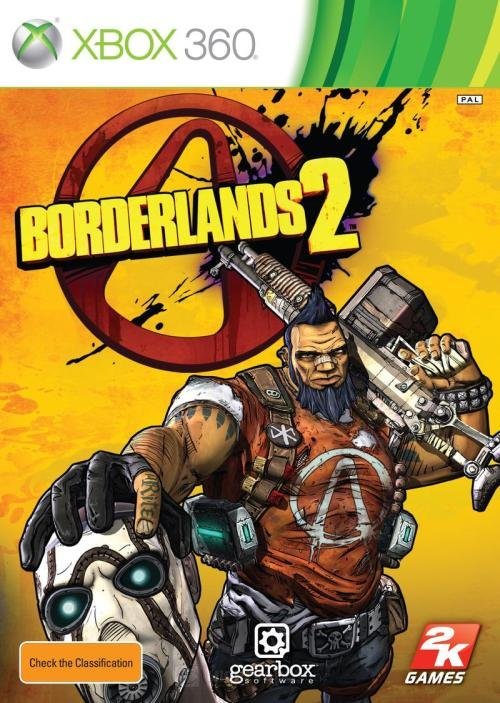 What we think
If it weren't for some minor technical issues, The Handsome Collection would be the ultimate Borderlands package. Mostly ultimate's pretty good, though.
Reasons to buy
+ It's the most Borderlands
+ Still a ton of fun
Reasons to avoid
- Not much new for Borderlands die-hards
- Unfortunate technical quibbles
Full review at
Read more
Sorry, this product is currently unavailable.
Product Details
Description
Borderlands 2 furthers the distinct blending of First Person Shooter and Role Playing genres to create the true evolution of the Role Playing Shooter. Team up with up to three other players for four-player online goodness or go old-school with two-player split-screen couch sharing mayhem as you spend hours levelling up your character and equipping them with one of those millions of badass weapons. Borderlands 2 features a new visually stunning array of procedurally generated guns, shield, grenades, artifacts, enemies and more. Choose on of the four new character classes to be taken through a carefully crafted and connected story to all new and surprising environments across the living planet of Pandora. Make new friends, arm them to the teeth and fight alongside them on your relentless quest for revenge and redemption. Features: - Step into the role of the Gunzerker, whose highly deadly skills allow him to dual-wield do more things with two guns that you ever imagined possible. Dual machine guns? Cool. Dual rocket launchers? Of course! Dual Sniper Rifles? Sure, if that's your thing! Want to try other styles? More tactical perhaps? There are multiple classes to choose from! - Share your adventures with friends both online and via LAN. Borderlands 2 features a seamless system enabling you to drop in and out of a campaign without ever having to restart the game. On top of that you can even take your new gear from any game to any other! - You will find yourself left for dead in the frozen tundra of Pandora as you begin your quest of revenge and redemption. Expose the evil surrounding the Hyperion Corporation and take on the perpetrator of a universe-wide grand deception - the nefarious Hyperion CEO, Handsome Jack. (Oh, also: he's stolen credit for the opening of the Vault.)