Overview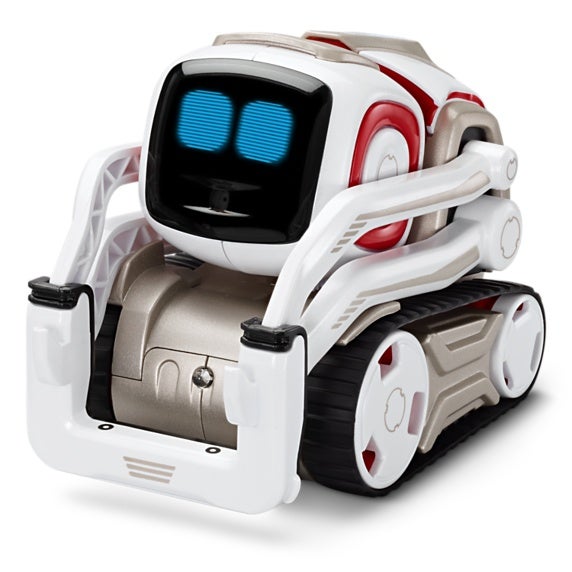 Sorry, this product is currently unavailable.
Product Details
Description
Big brain. Bigger personality.
Say hello to Cozmo, a gifted little guy with a mind of his own. He's a real-life robot like you've only seen in movies, with a one-of-a-kind personality that evolves the more you hang out. He'll nudge you to play and keep you constantly surprised. Cozmo's your accomplice in a crazy amount of fun.
Cozmo videos.
It's the age-old classic of the kids, their Dad, a treehouse, and a highly competitive AI robot called Cozmo
Cozmo Code Lab.
Everything Cozmo is capable of doing has been condensed into drag and drop blocks you can string together. By simplifying programming into a more accessible format, anyone can code.
Little bot with super-powered smarts.
There's more to Cozmo than what meets the eye. His powerful technology lets him survey the world, explore it, and make decisions based on his mood.
Bring home the coolest robot ever invented.
Keep It Classic. Bring home Cozmo, a gifted little guy with a mind of his own. All you'll need is a compatible iOS or Android device. And things like safety, security, and durability have all been rigorously tested.