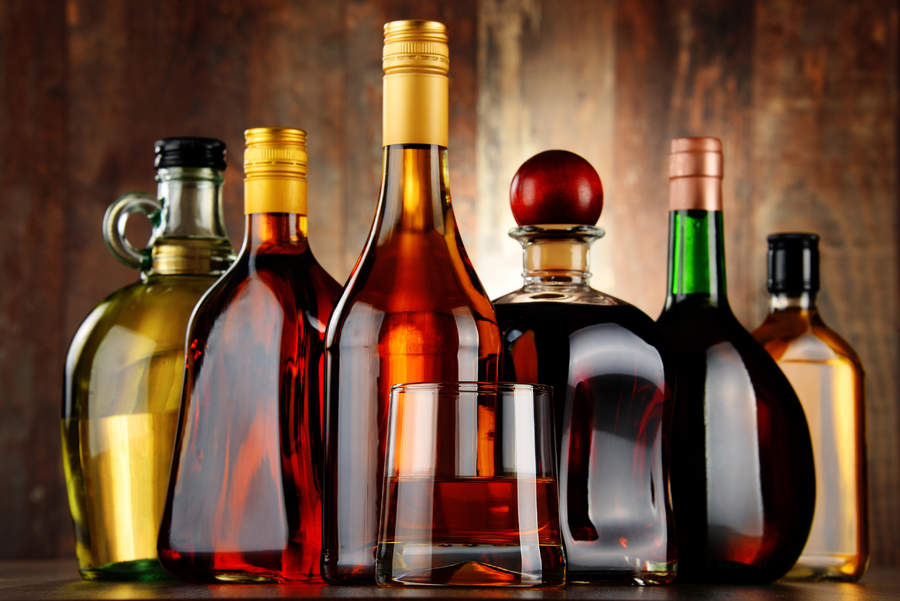 Where to buy alcohol online in Australia
Browse through some of the best online alcohol retailers for the perfect drop to be delivered to your front door.
Whether it's a fine wine to pair with your exquisite dinner, a case of beer for a mate's BBQ, or a bottle of champagne to celebrate a promotion, we've pulled together a list of the leading alcohol retailers that supply a wide range of products to suit any occasion and taste.
---
Langton's is Australia's leading fine wine marketplace – the folks over at Langton's specialise in wine auctions and operate within a private wine broker association so you know your drop is going to be top quality. They will link you with an extended network of winery cellar doors from Australia and around the world – perfect for the connoisseur.
Shipping: standard shipping costs apply
- Huge selection of specialty wines
- Holds regular auctions
- Premium spirits also available
- Selected wines are also available through participating Dan Murphy's stores
---
Jimmy Brings is a convenient alcohol delivery service that has been established to keep the party going and the drinks flowing. We've all been in the dreaded "we have no more booze" situation, looking at each other to see who will volunteer to venture outside to grab another case (or two). Jimmy fixes this problem by delivering your selected poison of choice straight to your door. With a large variety of beer, wine and spirits, there is sure to be something for everyone. Jimmy Brings is available in all major cities across Australia.
Shipping: delivery costs are determined by location
- Delivers within 30-minutes to Sydney and Melbourne metropolitan areas
- Live GPS tracking
- Delivery available 7 days a week
- Order 7 times get your 8th free
---
Beer Cartel is known for its expertise on craft beer – its founding philosophy is to put good beer in the hands of consumers, allowing people to enjoy quality craft beer from around the world. The folks over at the Beer Cartel are innovative too, creating the extremely popular Beer Advent Calendar and numerous amusing gifts to bestow upon your beer loving friends. If beer is part of your way of life, this store is for you.
Shipping: Australia wide delivery and Sydney 'Click and Collect'
- All orders are shipped within 1 business day
- Stocks over 1,000 craft beers
- Monthly beer subscription service available
- Gift store
---
BoozeBud is a one-stop-shop for all your boozy needs – with over 5,000 beers, wines and spirits available, you're guaranteed to find what you're after. Another plus is that they have weekly promotions, ranging from pizza deals with Dominos to amazing discounts on the wide range of alcohol on offer – paired with fast Australia-wide delivery, you'll be cracking open a cold one for a bargain price in no time.
Shipping: Get 10% off your first order and free shipping. Standard delivery charges apply thereafter (unless specified in promotion).
- Huge range
- Same-day delivery in Melbourne and Sydney
- Online-only promotions
- EOFY promotion: 15% off and free shipping
- Price matches
---
The Wine Collective is long established with an interesting background – recently merged between The Wine Society (Australia's oldest wine club) and Online Liquor Group, the Wine Collective introduces Australians to boutique wineries through wine plans and personalised wine advisor services. Combined with exceptional deals available on great drops from around the world, The Wine Collective is the place to visit if you're a lover of the finer things in life and are after a drop to suit you and your tastebuds.
Shipping: standard delivery times and fees apply
- Large discounts on speciality wines
- Holds competitions regularly
- Has a selection of up to 2,500 imported wines
- Every wine is handpicked, tasted and rated by wine experts
- Rewards program
---
A store you've probably heard of and seen before, BWS is a convenient standalone liquor outlet owned by Woolworths that carries a wide range of products. With over 1,100 stores across the country, there is a BWS close to almost everyone that can deliver within an hour directly to your door. If you can't get your goods delivered within an hour because you live too far away, BWS offers a flat fee of $10 on all deliveries so it's well worth the wait.
Shipping: flat fee of $10 on all deliveries and 'Click and Collect' services
- Weekly specials
- Drinks delivered with live tracking
- Earn points with Woolworths Rewards cards
- Exclusive member offers
---
Another specialist in wines, Cellamasters delivers high-quality wine from both popular and boutique wineries. With free delivery on all orders, amazing deals and pick-up available at selected BWS stores, Cellamasters is definitely worth a visit for the wine lovers.
Shipping: Free delivery on all orders
- Discounted goods under the clearance section
- Online exclusives
- 'Click and Collect' from over 1,200 BWS stores
- Subscription service available
- Reward program
---
Not just any fine wine specialist, Vintage Cellars also stocks spirits and beer as well so there is something for everyone. With over 80 stores Australia-wide stocking the goods as well as hosting one of Australia's largest wine clubs, VintageCellars is in a league of its own.
Shipping: Free delivery on wine and spirits orders over $150
- Earn points on every shop with a Wine Club membership
- Click and collect available
- One of Australia's oldest wine specialist, established in 1951
---
Another Aussie favourite, Liqourland has been around for a number of years, offering great deals on a wide range of products including red, white, sparkling, spirits, beers and ciders.
Shipping: Free delivery on wine and spirits orders over $100
- Click and collect available
- No-contact delivery available
- Spend $30 and receive 1,000 flybuys bonus points (code BONUS1000)
- Regular blog posts on everything from 'how to host the best BBQ' to 'how to make the best espresso martini'
---
First Choice Liquor is also a large chain that supplies a wide range of alcoholic beverages. However, if you're after spirits, First Choice Liquor is the place for you – supplying an array of spirits for any occasion including single malt whisky, Cognacs, traditional English gins, Mexican tequilas and Russian vodkas. They've also got plenty of mixers to make everything from martinis to mojitos to spice up the party.
Shipping: free standard delivery on orders over $150
- Free 'Click and Collect' in under 60-minutes
- Hundreds of specials every week
- Spend $100 and receive 2,000 flybuys bonus points (code: 2000BONUS)
---
I bet you didn't know that you could also purchase alcohol through eBay – that's right, the online retailer has an array of deals (mostly only available to eBay Plus members) on everything from wine to beer and much more.
Shipping: standard delivery fees apply
- 20% off selected Liquor & Home Essentials (members only)
- Up to 30% off on wine bundles
- $5 off all beer and wine purchases (exclusive to eBay Plus)
---
Catch (formerly known as Catchoftheday) is another online retailer that has a large range of discounted alcohol on offer in addition to the many other products on its online store. You could buy a new pair of Nike's and a case of beer all in one purchase!
Shipping: standard shipping fees apply
- $15 off first purchase with Latitude Pay
- Large wine selection with heavy discounts
---
Another great place to purchase alcohol online – Amazon Australia has built up an impressive range of wine, beer and spirits on its online store. You'll find top brands and a wide selection of booze for your entertaining needs. If you're a Prime member, you are eligible for free delivery – another great benefit of Amazon's membership program.
Shipping: standard shipping fees apply – if you're a Prime member, you may be eligible for free delivery.
- Wide range of products available
- Free delivery for eligible Prime customers
- Impressive discounts
---
Last but not least, Dan Murphy's – the iconic superstore that's size is comparable to a large warehouse, stocking a huge array of alcoholic beverages. With over 220 stores across the nation, this bottle-o hosts the largest selection of liquor in Australia and has over 6,000 different wines – locally sourced, imported, old and rare, Dan Murphy's caters to all tastes.
Shipping: Free delivery on orders over $300
- Same-day delivery available in some areas
- Click and collect available
- Exclusive membership program with great benefits
- App available on iOS and Android