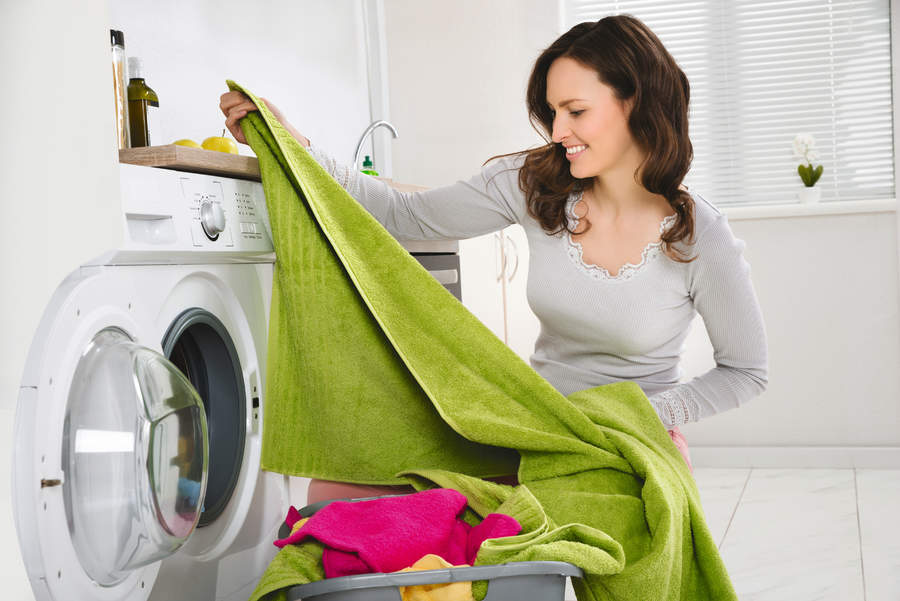 Best dryers in Australia 2020
Say goodbye to damp clothes and hello to warm and cosy with the best dryers on the market to suit your needs and budget.
We're currently in the middle of winter, which means that the cold, misty days and increased rain clouds which dampen our freshly washed clothes are making them take longer to dry.
If you're ready to invest in a new dryer but not sure which one to get, we've taken the guesswork out and have done the research so you don't have too – creating a nifty list of the top dryers on the Australian market for 2020.
HOW TO BUY A DRYER
There are three different types of dyers: condenser, heat pump and vented. Condenser dryers are by far the most popular and work by condensing the moisture collected during the hot air drying process and storing it in a removable container that must be emptied regularly.
Heat pump dryers are similar to a condenser as they both use a heated element dry clothes. However, a heat pump dryer uses a lower temperature to dry the load, reducing electricity costs and offering better protection of your garments.
Vented machines are usually on the cheaper side and use the same hot-air drying process, however, instead of water being collected in a container, the moisture is pumped directly out into the air. There are two main advantages to having a ventured dryer: you never have to empty a water container and your laundry will remain moisture-free.
Over the past decade, dryer technology has dramatically improved in ways which increase energy efficiency, safety and reduce cloth shrinkage. Most modern dryers are now automatic, using sensors that measure the amount of moisture in the clothing and switch off once they're dry – a great feature to look out for when purchasing a dryer.
Now that you know the different types of dryers, we've listed our favourites on the Aussie market for this year to suit all needs and budgets.
---
Fisher & Paykel DH8060P1 Dryer
RRP: AU$1,699 | Official Fisher & Paykel product page
First off the rank is the highly regarded Fisher and Paykel DH8060P1 – this heat pump dryer has a 8kg capacity and is designed for larger households of up to three to four people. One of the best features of this dryer is the option of 13 different drying cycles based on the type of item being dried (say goodbye to shrinkage). The DH8060P1 also has a 7-star Energy Rating, which makes it one of the best energy-saving dryers on the market.
Click here to find the best Fisher & Paykel DH8060P1 prices in Australia
---
Haier 5kg Vented Dryer HDV50E1
RRP: AU$499 | Official Haier product page
The Haier 5kg Vented Dryer HDV50E1 is the best dryer for those on a budget. With the low RRP of AU$499, this dryer is designed for couples or small households and uses sensors to monitor the temperature and moisture level of clothing for optimum results – talk about smart technology!
The HDV50E1 also comes with a wall-mounting kit and bracket as well as a two-year manufacturer warranty.
Click here to find the best Haier 5kg HDV50E1 prices in Australia
---
Bosch WTW87566AU 9kg Heat Pump Dryer
RRP: AU$2,999 | Official Bosch product page
Geared to get down to business, the Bosch WTW87566AU is a top-of-the-range premium dryer that packs a hefty price tag but is worth investing in if you've got a large family. The WTW87566AU features 13 drying programs suited to everything from delicates to sportswear. This impressive appliance is also the king of energy efficiency, boasting a 9-star Energy rating that is sure to keep the power bills down.
Whilst the RRP is eye-watering, we've seen retailers sell the Bosch WTW87566AU for a little as AU$1,899.
Click here to find the best Bosch Heat Pump Dryer prices in Australia
---
Simpson SDV656HQWA 6.5kg Vented Clothes Dryer
RRP: AU$699 | Official Simpson product page
Not the cheapest on our list but Simpson is a well known brand and its model, the SDV65HQWA, has been voted no.1 in Canstar's most favoured dryers by Aussies.
In this 6.5kg vented clothes dryer, you'll find an anti-tangle reverse tumbling action that results in even drying every time. It also includes a durable stainless steel drum, SensorDry drying, a delicate setting and a wall mount option.
Click here to find the best Simpson SDV656HQWA 6.5kg Dryer prices in Australia
---
LG DVH9-09B Heat Pump Dryer
RR: AU$2,299 | Official LG product page
Last but not least is one of LG's top-shelve dryers, the DVH9-09B Heat Pump Dryer. This 9kg dryer is equipped with LG's Inverter Compressor and heat pump technology giving it a 9-star energy rating, offering both energy savings and optimal clothing care.
In addition, the DVH9-09B features a clever Auto Cleaning Condenser that removes lint and dirt, ensuring your dryer runs both optimally and hygienically. Plus, certain LG washing machines with ThinQ technology can be paired up with this dryer, enabling it to automatically set the best dry cycle based on the last wash in your connected LG front load washer – smart, hey?
Whilst the RRP is not for the faint of heart, we have seen retailers reduce the asking price of up to AU$500.
Click here to find the best LG DVH9-09B prices in Australia
---