Take advantage of Binge's AU$2 Black Friday deal and catch these 5 must-watch shows
Until November 27, you can nab a 3-month sub for just $2p/m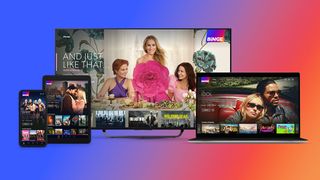 (Image credit: Binge)
Come on in, streaming lovers! Starting today (November 13), Binge has a terrific Black Friday promotion on offer that will give new and returning customers three months of streaming for just $2 per month – this is a streaming blowout!
The offer applies to Binge's Basic plan only, which provides one ad-supported HD stream, and is usually priced at $10 per month. That means you'll save $24 over the three-month promotional period. Better act fast, as this offer expires on November 27, 2023.
For that price you get HBO content, BBC content, CNN content, Universal content, Lifestyle content, live channel content, History Channel content... If they don't got it, you don't want it.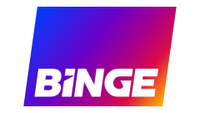 Binge Black Friday Sale | 3 months of Binge for just $2p/m (save $24)
Between November 13 and November 27, new and existing Binge customers will be eligible to receive 3 months of the Binge Basic plan for just $2p/m – that's a saving of $24 over the promotional period, which is an exceptional deal! T&Cs apply.
So take advantage of the Binge Black Friday Sale! Try and beat Binge for just $2! If you can find cheaper content anywhere, watch it!
There's a wealth of quality content on Binge to stream immediately, but if you haven't signed up before, here are our top 5 shows to watch as soon as you become a subscriber.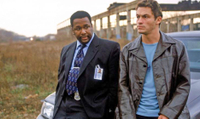 The Wire
Arguably the greatest television series of all time, The Wire explores America's 'War on Drugs', presenting both sides of the struggle while raising questions about its effectiveness. We see first hand the socio-economic issues facing the city of Baltimore and what may drive innocent children to become street dealers and killers. On the flip side, The Wire also shows how administrative interference and governmental influence prevents the Baltimore PD from affecting any real change.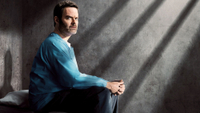 Barry
Funny man Bill Hader explores the darker side of his acting repertoire in Barry, an ultra-black comedy series about a hitman who finds himself in an existential crisis of sorts. Sick of killing people for money, Barry attempts to pursue an acting career only to find that acquaintances from his old life keeping getting in his way.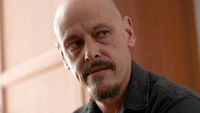 Mr. Inbetween
One of the best Aussie shows in recent memory, Mr. Inbetween is the brainchild of Scott Ryan, who first brought his 'hitman with a heart of gold' character Ray Shoesmith to the screen in the little-seen independent film, The Magician. Here, we follow Ray as he tries to juggle his professional life as a hired killer with his personal life as a father to his daughter Brittany and care to his disabled brother Bruce. That may sound like a typical story, but it's brought to life through Ray's darkly hilarious observations and incredibly dry Aussie sense of humour.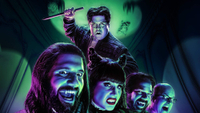 What We Do in the Shadows
Jermaine Clement's brilliant mockumentary What We Do In the Shadows gets an American spin in this hilarious comedy of the same name, which follows the exploits of a group of vampires residing in New York. Not only must they try to fit in with the modern world, they must also contend with supernatural problems that only vampires typically face.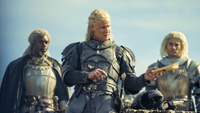 House of the Dragon
Set roughly 200 years before the events of Game Of Thrones, this prequel series explores the events which will eventually lead to the decline of House Targaryen, culminating in the war of succession which devoted George R. R. Martin fans will know as the "Dance of the Dragons". If you've been missing your Westeros fix since Game of Thrones ended, this will absolutely remedy that.
Get the Getprice Newsletter
Sign up to the Getprice Australia newsletter to receive weekly info and alerts