Overview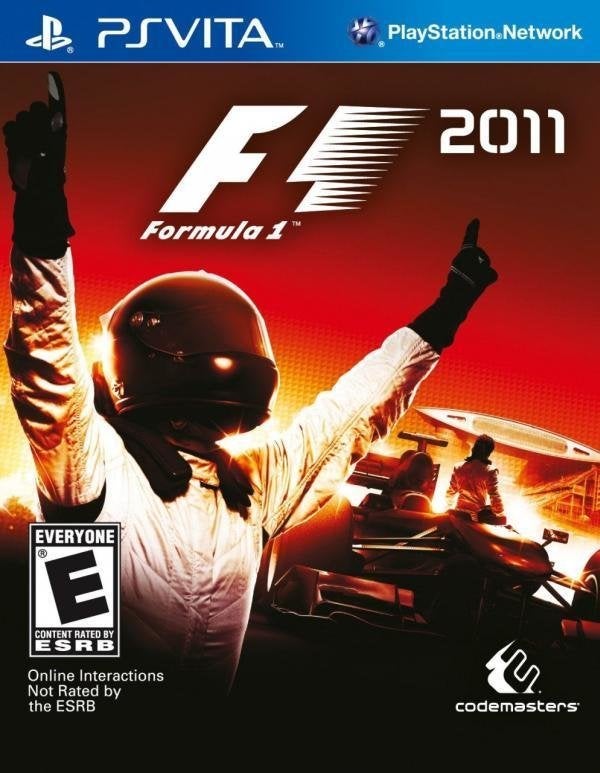 What we think
The best on the track but the weakest everywhere else, F1 2015 is an inconsistent lapper.
Full review at
Read more
Sorry, this product is currently unavailable.
Product Details
Description
F1 2011 for PlayStation Vita is tuned for portable play, allowing fans to compete for motorsport's ul­timate prize across a full season, enter an individual GRAND PRIX or jump into Time Trial mode. An additional and extensive Challenge mode is perfect for on-the-go racing, with gamers taking on a wide range of objectives including checkpoint, gate and overtaking challenges. Fans can compete on the go across a range of multiplayer modes. Players can race wheel-to-wheel in four-player GRAND PRIX, go head-to-head in Time Trials or team up with a friend with F1 2011's two-on-two co-operative career mode. Gamers can tailor their experience across solo and multiplayer modes by adjusting race distance, tuning their car, choosing from a range of driving aids and selecting tyre, fuel and weather options. Whether players are looking for a quick FORMULA ONE fix or want to build their own career from rookie to FIA FORMULA ONE DRIVERS' WORLD CHAMPION, F1 2011 for PlayStation Vita caters for all fans of the world's fastes­t sport.