Overview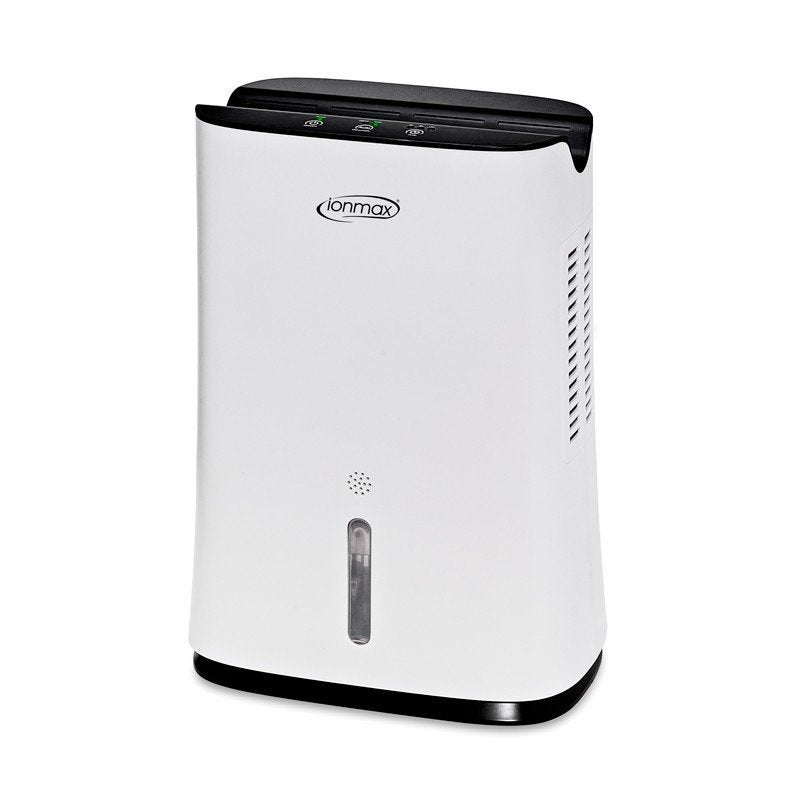 Sorry, this product is currently unavailable.
Product Details
Description
The Ionmax ION681 Compact Dehumidifier reduces humidity in small areas to slow down the growth of mould and mildew and prevent dust mites. By helping to keep an optimal level of relative humidity (RH) indoors, the Ionmax ION681 can help to prevent illnesses associated with air that is too humid, dry laundry, and aid better sleep.
Designed with smart options, the Ionmax ION681 is safe to leave unattended while in operation. You can even attach a hose to the water tank for continuous drainage. It offers manual mode for ongoing operation, but is equipped with auto switch off function when the unit overheats or when the water tank is full. You can also set it on timer for 6, 8, and 12 hours.
In Auto mode, the ION681 will only operate when its built-in hydrometer detects that the RH level is above 65%, and stops operating when the RH is below 55%. And with a Water Tank Full warning indicator on the front of the unit, you are easily alerted to its full tank without having to physically check the unit.
Cleverly designed with an air filter, the Ionmax ION681 Compact Dehumidifier also traps big particles such as hair and dust from the air, helping you maintain clean air quality in your home. With an easy pull-out tank, safety features and user-friendly control panel, the Ionmax ION681 is an excellent, energy-efficient dehumidifier for small humidity problems in your home.