Apple Homepod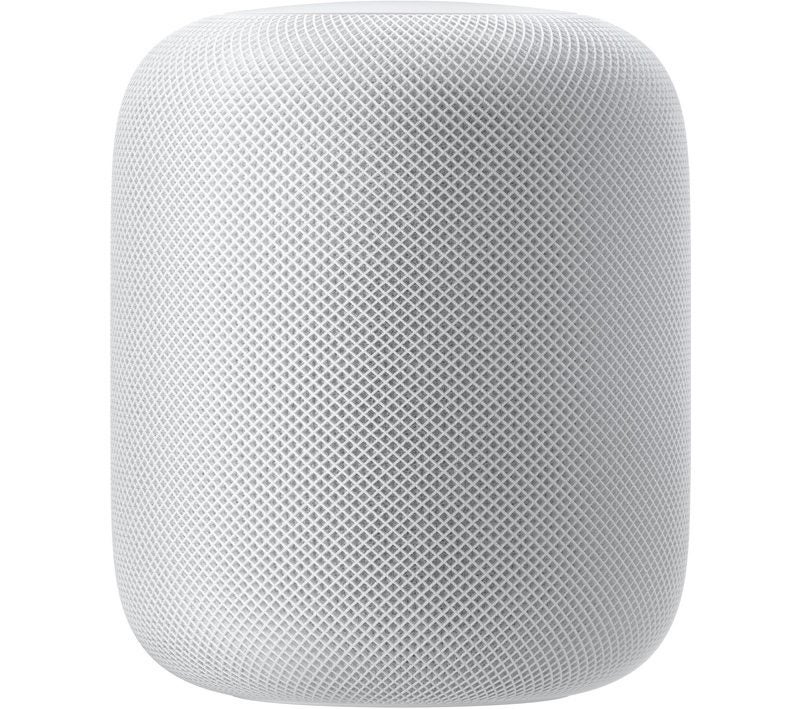 Is this the perfect smart speaker for Apple fans
Apple HomePod
Apple has made a rather late entry into the world of smart speakers, with Google and Amazon having already conquered that space. Yet Apple has delivered something that the competition hasn't been able to – great sound. As a premium speaker, the HomePod has high-quality sound with a very quick and easy setup. The issue, however, is you'll need to be an iPhone or iPad user to make the most of the HomePod. The HomePod doesn't even support third-party music services like Spotify. To enjoy your music you'll either need to have an Apple Music account or use the HomePod like any other Bluetooth speaker, streaming via your phone or tablet, but that device still need to be Apple's.
The HomePod isn't just a speaker, though. It comes with plenty of smarts to control your connected gadgets at home. With Siri built in, you'll be able to take control of your lights, your music and any other compatible connected device with just your voice. Siri's voice recognition is good and, although, she/he "lives to serve", the number of tasks that can be undertaken by Apple's voice assistant is rather limited. You won't be able to wake up to the news if you want to use the HomePod as an alarm clock, for example. Also, relatively lesser smart home devices are supported by Apple's HomeKit, so you'll be limited within a small ecosystem.
If you're in the market for a smart speaker, the HomePod isn't a bad option if you're after crisp, clear sound and are happy to get stuck within Apple's framework. However, there are smart speakers out there that do more and cost a lot less.
Verdict : There's no denying the HomePod produces sensational sound quality, it's just hindered by too many limitations to justify the expense.
Score: 3.5 out of 5