Apple iPhone 8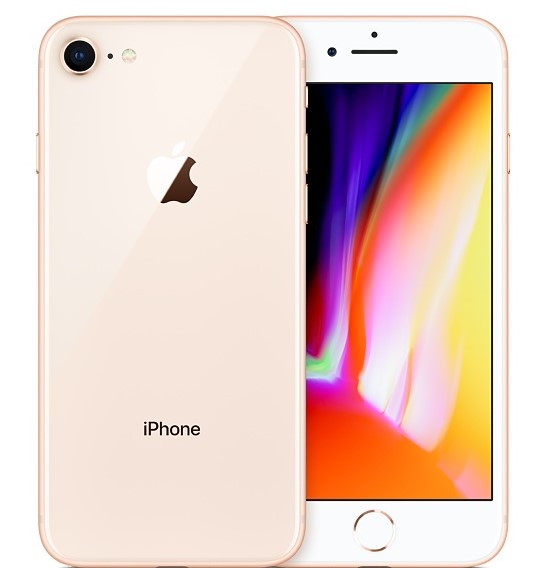 Apple iPhone 8 review
The much-loved iPhone gets a brand-new suit
On the tenth anniversary of the launch of the first iPhone comes a brand-new iteration that sports some handy new features. If you're after a new phone and would like to stick to the flavour of Apple, you can't go wrong with the iPhone 8, even though the improvements from the previous model are subtle. While the iPhone 8 might physically look similar to its predecessor, there's better tech powering it, making this new flagship one of the fastest mobiles on the market. The brand-new A11 Bionic chip Apple has used in the latest flagships makes this phone 25% faster than the previous generation of iPhones.
Even though Apple hasn't tried to reinvent the wheel with the iPhone 8, the addition of wireless charging and True Tone screen tech – where the display temperature changes according to ambient lighting – makes the new handset more convenient to use. Apple may not have launched its own wireless chargers yet, but there are plenty of third party ones that will do the trick, albeit slowly. And let's not forget the fact that the new iPhone 8 comes in cool new suit made of glass with metal detailing.
That said, the iPhone 8 isn't perfect. Apple has stuck to its no-headphone-jack formula which some might find annoying, plus the cost of the handset may not justify design at a time when bezel-less phones are becoming more and more mainstream. The iPhone 8 has also inherited the same battery as the iPhone 7, so you won't see any improvements there.
Should you buy it? If you want a great phone that's not as expensive as the iPhone X, then the iPhone 8 is a brilliant choice. If, however, you're already using the iPhone 7 or 7 Plus, you'll need to decide for yourself if it's worth the upgrade or not.
Verdict
It might look and feel like an older iPhone model, but the iPhone 8 is faster and smarter. That said, some people would perhaps be a lot more comfortable with its sense of familiarity.

Score: 4 out of 5