Dell XPS 13
Dell XPS 13 laptop (2018) review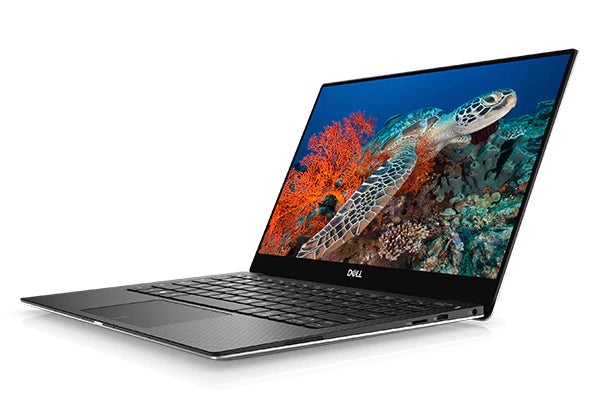 The best PC laptop on the market is now even better
For several years, Dell's XPS range has been the go-to PC laptop for users drawn to the prestige of Apple's products, yet reluctant to buy into that ecosystem. The line has traditionally championed a thin form factor, a near-bezel free monitor, and a stylish design that shrugs off some of the bling common in PC laptop models. This new XPS 13, released in March 2018, is the best iteration of the line yet, boasting three-USB C ports, a microSD card port, a quad-core processor and RAM options starting from 4GB through to 16GB.
The new model is even thinner than earlier versions, weighing in at 1.21 kilos and measuring 3.4mm at its narrowest point. The 720p webcam is now centred below the screen, a vast improvement over previous versions which positioned it to the far left. Depending on which model you get, the screen is either a standard 1080p HD monitor or 4K Ultra HD (3,840 x 2,160). The higher model boasts a touchscreen as well, coated in a 0.65% anti-reflective coating.
Battery life is impressive: using Dell's power management software, which adjusts the power output depending on current usage, the XPS 13 can last up to 12 hours -- longer, if you're exclusively using low resource applications like Microsoft Word. And while the XPS 13 is hardly a gaming machine, it can run less demanding games beautifully.
But when it comes to the small, every day comforts that users of Apple products expect, the XPS 13 is the best you'll find in the PC space. While the keyboard and trackpad have remained largely untouched compared to the last iteration of the model, they're both capable of rivalling Apple's industry standard best. If it's a day-to-day work laptop you're after, this is among the best on the market.

Score : 5/5