Fitbit Charge 2
Fitbit gets re-charged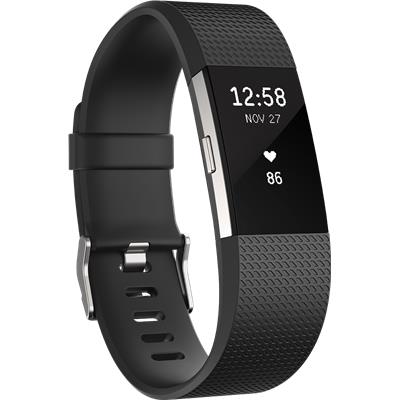 The king of fitness trackers steps up its game with its latest crowd-pleaser.
For many, the basic step-tracking capabilities, small size and long battery life of entry-level fitness bands will provide more than enough health information, but for tech savvy and health conscious individuals actively wanting to lose weight and keep fit, there's a much-bigger pond of personal exercise data that can be discovered by strapping on a more sophisticated device.
Taking all the features of the Charge HR and combining them with a screen that's four times the size, the Charge 2 is an intelligent upgrade to a good quality fitness tracker. Those improvements haven't come at a sacrifice to the overall design, which maintains a relatively sleek profile and continues to offer modular customisable bands in various colours and materials.
Fitbit has included the company's proprietary PurePulse software (previously limited to the more expensive Blaze and Surge models) which draws on the all-day heart-rate tracking to drastically improve the quality of exercise-session information. The Charge 2 can also use your smartphone's GPS to assist a new fitness benchmark that Fitbit's called 'Cardio Fitness Level'. This gives you an overall score that's an estimation of VO2 Max, a measure of your oxygen intake and distribution during exercise — it's basically the most accurate scientific measure of cardiovascular fitness we currently know of.
Despite the significant increase in screen size, the low-power OLED display doesn't drain the battery too quickly either — in testing we saw around 5 full days of practical usage before totally running out of juice.The sleep-tracking of the Charge 2 is now conveniently automatic, something that still isn't always the case with today's trackers, surprisingly. There are no gentle sleep-cycle based alarm capabilities and the Charge 2 lacks full waterproofing — while it's splash and sweat resistant, you'll have to take it off in the shower.
Verdict The Charge 2 offers a range of features that were once exclusive to the more expensive smartwatch category for a fraction of the cost.
Score: 5/5