Galaxy S7 Edge
Samsung Galaxy S7 Edge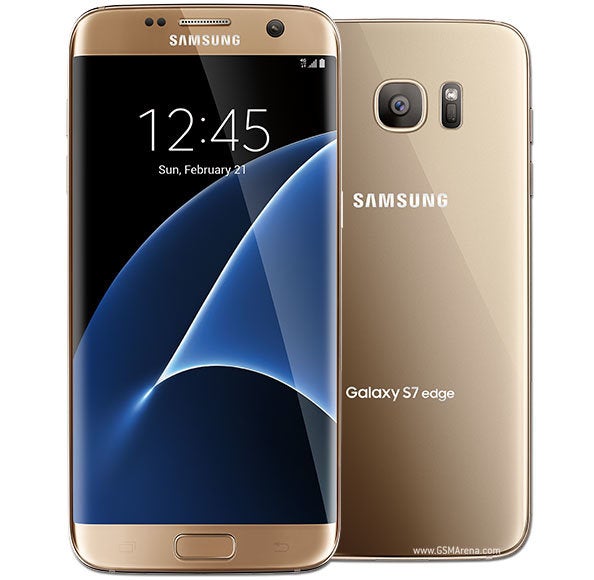 The phone that gave Samsung the edge.
Curved televisions were a fad that quickly wore off, but Samsung's curved edge smartphone screens were a key success of the Galaxy S7 Edge, which paved the way for Samsung's integration of the curved edge into all of its more recent smartphone designs.
Like the S7, the most notable upgrades of the S7 Edge is the reinstatement of an SD card slot and full device IP68 waterproofing. The device's curved back panels that feel much nicer in the hand than it's forbearers, but the glass back panelling and the 5.5-inch phone's thin edge can also make the S7 Edge feel less secure in the hand.
Samsung's Exynos Octa-core 2.6GHz and 1.6GHz processors and 4GB of RAM were added for future proofing at the time and so still hold up today. Samsung Oreo has been announced to be on the way for S7 Edge users and the QHD AMOLED screen more than keeps up with contemporary flagship offerings.
This was the first year that Samsung dropped the image resolution to the magic 12MP point, an image size that maximises without being so small that it loses colour representation. While the camera is excellent, this has been a focus for flagship smartphones over the last couple of years, so anyone looking for a camera phone might want to go for a newer model.
The S7 Edge, has a larger 3600mAh battery an increase of 35% on the S6 Edge Plus. We expected this extra battery to be largely consumed by the S7 Edge's larger screen, but interestingly almost all of it went into extending the lifespan of the S7's already excellent capacity to easily endure a full-working-days use. Considering you can also fully charge the S7 Edge in around 95 minutes using the bundled quick-charge cable, or a fast charging Qi wireless charger, the battery of this device is undoubtedly one of the standout features.
Verdict: A great smartphone that'll offer a number of flagship features for a at a mid range smartphone price.
Score: 5/5