Galaxy S8 Plus
Samsung Galaxy S8+ review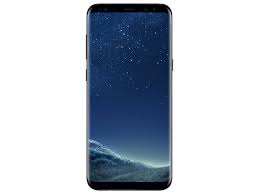 Big and mighty phone with glorious screen
It might've been bettered by the newer Samsung Galaxy S9+, but this big phone still offers a lot of muscle for the money. Samsung excel at creating bezel-less phones, and the 6.2-inch Infinity Display accounts for the majority of the front of the S8, almost eliminating the left and right borders with a gently curved screen, and making the top and bottom bezels just thin strips.
And the screen is something to coo at, the Super AMOLED 1440p that's still amongst the best displays in the world. The sheer size of it sounds overwhelming, but it also incorporates the home button and capacitive 'Recents' and 'Back' keys. Samsung's also moved the fingerprint scanner to the rear. It's a little bit tricky to find and get used to at first, and you'll inevitably press the lens of the camera instead of the sensor, smudging the lens as you go. Despite the slight awkwardness, it's the best biometric option to unlock your phone as iris scanning and face unlocking can be unreliable.
Elsewhere you'll find a dedicated button for the Bixby AI assistant, which still comes second best to Google's own Assistant. Powering the whole shebang is 4GB of RAM coupled with the speedy Samsung Exynos 8895 chipset, which results in excellent performance. You won't have to worry about upgrading for a while as this will power your web browsing and games for a while to come. You also get 64GB of internal space which can be expanded via microSD.
Camera performance is pleasing, with good low light photography and video has a brighter, smoother sheen. You'll get a day of use out of the 3,500mAh battery even when taking loads of photos and videos, and when it's time to recharge you have the latest USB-C port and wireless charging functionality. Minor gripes aside, this is a fantastic phone to own.
Verdict: A big luxurious screen and superb performance for a phone that can still stand up to the latest handsets. The camera is also a charmer, too.
Score: 4.5 out of 5