Galaxy S8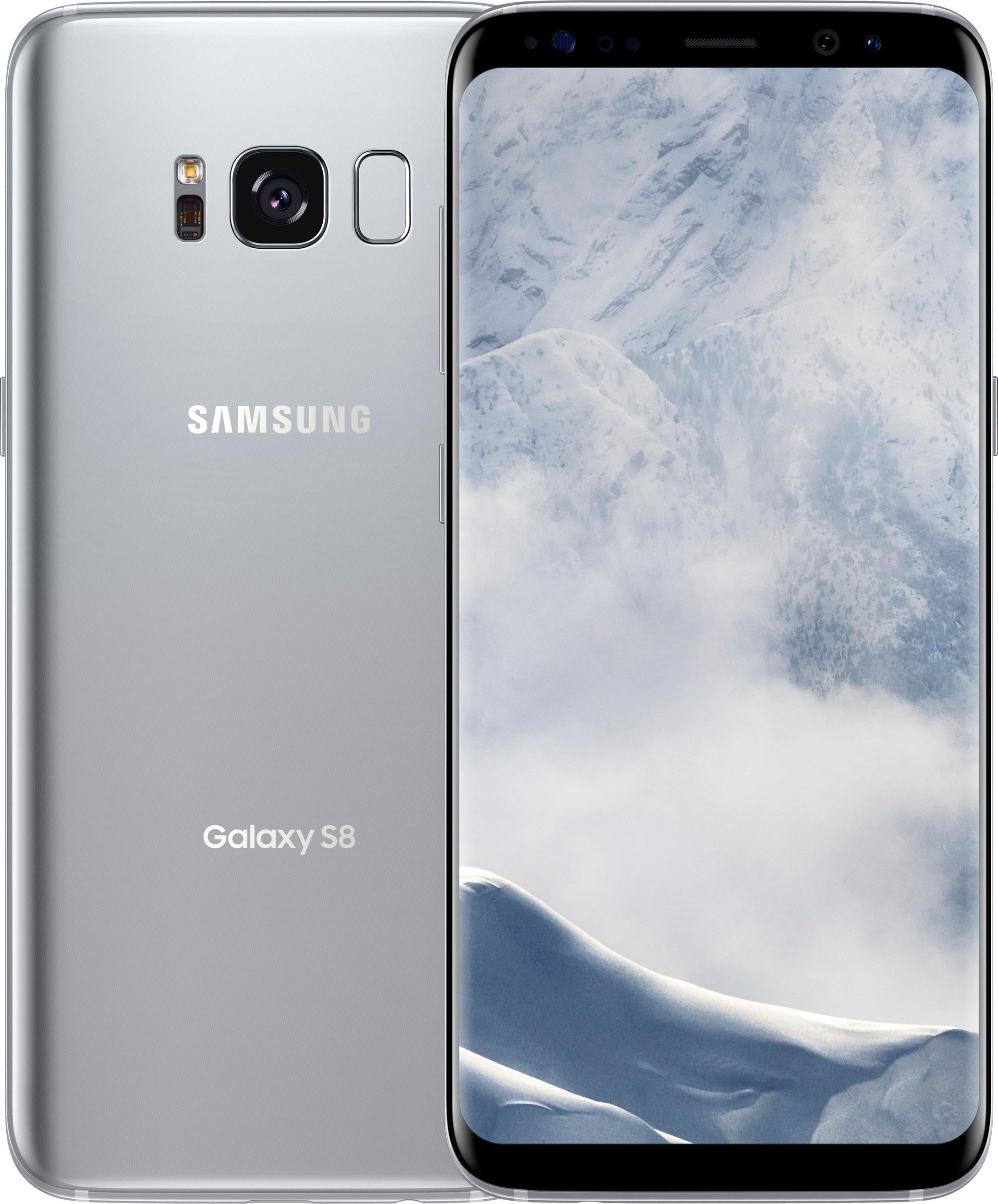 Samsung Galaxy S8
A gorgeous flagship phone that's almost all screen
Arriving shortly after the much-publicised Note 7 fiasco, Samsung delivered a big win with its two Galaxy S8 flagships. In many respects the S8 looks like a smaller and slightly slimmer version of the Note 7, with very thin side bezels, mildly curved edges and an exterior that's mostly glass with a very-thin wrapping of metal around the sides.

What's more, even though it's marginally thicker and heavier than the Galaxy S7 (8mm/155g vs 7.9mm/152g), the S8's tapered, curved sides and massive display still manage to make last year's model look like a brick — and the S8 is even more comfortable in the hand, despite having a bigger 5.8-inch display and being a bit taller.
Samsung's also learned some important lessons with regards to Android customisation — specially that less is more. Its touch here continues to get lighter and lighter — and the version of its TouchWiz interface is the most unobtrusive and minimal ever.
With the S8, Samsung has launched its own AI-assistant in Bixby, which offers all the usual Siri-like capabilities (like setting timers, answering simple questions and dictating and sending messages) which you can control using just your voice.
Everybody wants a good smartphone camera and here, Samsung hasn't messed with what was already best-in-class. While the S8's shooter hasn't seen a massive upgrade from the S7, the newer model has faster autofocus and improved low-light photography.
That all adds up to a stunning phone that's different enough from last year's model to make it a tempting upgrade, even for existing S7 owners. And looking at the bigger picture, even with that iffy fingerprint sensor and Bixby gone AWOL, there's no arguing the fact: until the arrival of the Galaxy S9, this is still the best smartphone on the market today.
Verdict: Samsung's new flagship brings a range of subtle changes to the smartphone game — and there's enough that they ultimately add up to some big wows and lots of impressed looks from your friends.
Score:
5 out of 5