Galaxy S9
Samsung Galaxy S9 review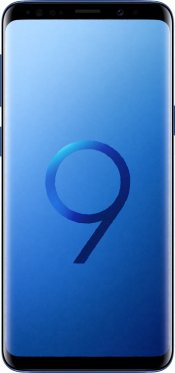 A lot like the Galaxy S8, only better
Perhaps not an enormous step forward from last year's Samsung Galaxy S8, the Galaxy S9 is nevertheless a refinement on what was already pretty outstanding. First off, the S9 has received an upgrade in materials, with the device sporting Gorilla Glass 5 for an added layer of protection from knocks, drops and scrapes. Some people may even feel confident using the expensive S9 without a case. Not us, mind you, but other people.
In terms of its design, the S9 is very close to last year's model, albeit with the device's fingerprint scanner relocated to a much more user-friendly location under the rear camera lens. Even if the phone's design has not changed much, does it even matter? Why tamper with something that's already near-perfect? Samsung's design is still as gorgeous as ever.
Along with the handset's improved fingerprint sensor placement, the phone has received some advancements to its other biometric security functions. A new Intelligent Scan feature scans both your face and irises in order to provide better, more accurate security, and we're pleased to say that it's a vast improvement over last year's implementation.
Like its forerunner, the S9 still features a breathtaking 5.8-inch AMOLED display with an 18:9.5 aspect ratio with very small bezels above and below it. Though there's plenty of screen to look at and interact with, the Samsung Galaxy S9 remains easy to handle with one hand. That it's now certified for use with Mobile HDR Premium content is just the icing on the cake.
Perhaps the phone's biggest changes are kept for its brilliant camera, which is able to switch between f/1.5 (for great low-light shots) and f/2.4 (for better brighter scenes) in an instant. On top of this, the phone can now record video at 960 frames per second, creating instantly-sharable super slow-motion clips in HD.
Verdict: The Samsung Galaxy S9 may not be the huge leap forward that some were hoping for, but we appreciate the South Korean company's commitment to forging its own path in the smartphone market with truly top-of-the-line products like this one.
Score: 4.5 out of 5