Galaxy Tab S2 9.7
Samsung Galaxy Tab S2 9.7 review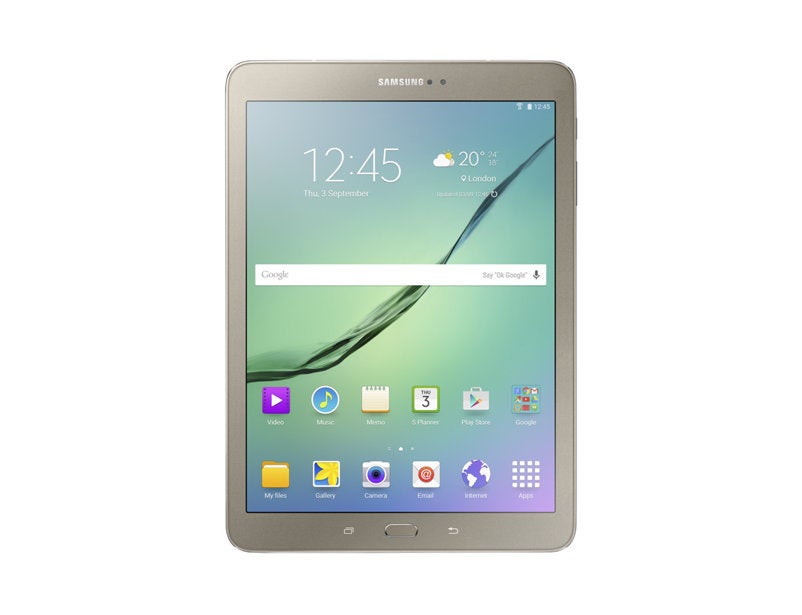 The best Android tablet you can buy
There are plenty of reasons to invest in the Galaxy Tab S2, especially if you're after the best Android tablet on the market. It's reading and web surfing-friendly, while the new 4:3 screen and general size and shape is better suited for most productivity tasks. Samsung has gone for the jugular on design, taking a lot influence from Apple's form factor. That's not such a bad thing, and Samsung's actually bettered it by a reasonable margin.
The Samsung Galaxy Tab S2 9.7 weighs less than 400g, which is less than the equivalent iPad. It's also thinner than the iPad Air 2, and holding it two hands feels very comfortable. Stash it in your bag and you'll barely feel as though it's there. Powering it on is easy thanks to the fingerprint sensor that's built into the physical home button on the bottom of the screen. As is the case with more recent Samsung hardware, the S2 is a stylish device with a more than capable display.
It's built to handle every day tasks, but will also happily stream movies and music. The battery is good, though not excellent. If you play it smart you'll get a day out of it, but for long-haul flights you might want to consider a battery pack or hope that you have access to a power point. Some apps allow you to split the screen in two, which is handy if you want to do mobile banking and browse the web at the same time.
Samsung's TouchWiz UI doesn't get in the way of Android 6.0.1 (aka Marshmallow) too much, which helps the tablet feel light and zippy in use. You get an ample 32GB of storage, with a micro SD card slot to allow for more space for your media files if you don't want to stream via Wi-Fi.
Verdict: It's perhaps not as powerful or as long-lasting as it could be, but it still makes for a pretty fantastic general-use tablet.
Score: 4 out of 5