Gear S3
Samsung Gear S3 review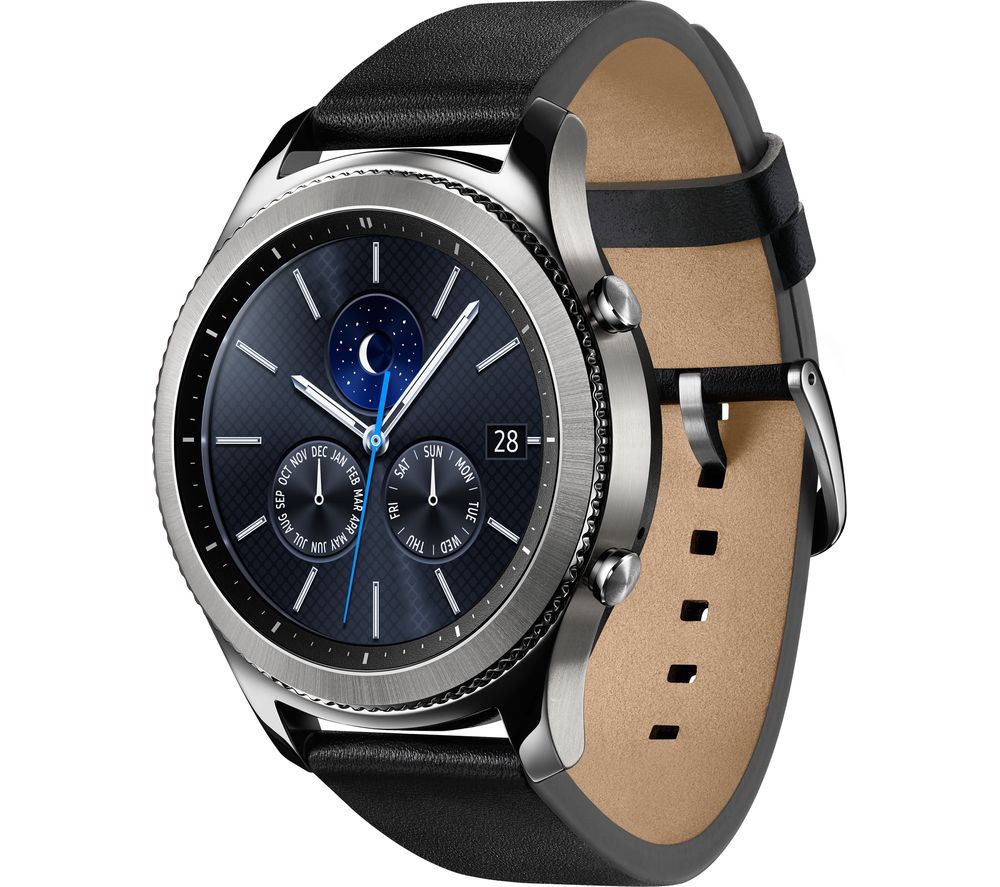 Time is a flat, rugged circle with a rotating bezel
Samsung impressed many in 2016 with its Gear S2 series of smartwatches, and in 2017 the technology giant returned with a new flagship timepiece that improved upon its previous generation in every conceivable way.
When compared to the S2, the Samsung Gear S3 Classic is classier, more refined timepiece that is closer in look and feel to a regular watch. By contrast, S3 Frontier edition is a bigger, tougher and more attractive smartwatch that's been exquisitely crafted to walk a fine line between elegance and ruggedness. Its signature rotating bezel lets you cycle through settings and options with ease, carrying with it a more satisfying and precise feel than it's had in the past.
Encased behind protective Corning Gorilla Glass SR+ (exclusive to the premium Frontier edition), the Gear S3's Super AMOLED display is sharp and bright, looking closer to a real watch than ever before — depending on your chosen custom watch face, of course. It's also got an always-on display this year, which shows a simplified version of whichever watch face you happen to be using.
In conjunction with its resilient exterior, the Gear S3 now has an IP68 water and dust resistance rating, so you can take it in the shower or go for a (relatively shallow) swim in fresh water without ruining it. Though the local version lacks the standalone LTE functionality found overseas, the Gear S3 still works well when away from your phone, provided both are connected to a Wi-Fi network. Aussies can also use Samsung Pay with the S3, allowing you to make contactless payments with their wrists.
We also love that this design is compatible with any standard 22mm watch band and you can now finally use it to take calls from your wrist — something you've been able to do for a while now on most other smartwatches, but that's new to Samsung.
Verdict: The Gear S3 is the best smartwatch Samsung has crafted yet, balancing sophistication, practicality and functionality with ease. Whichever version you choose, you're guaranteed a quality smartwatch that performs exceptionally well.
Score: 4.5 out of 5