Google Home
Google Home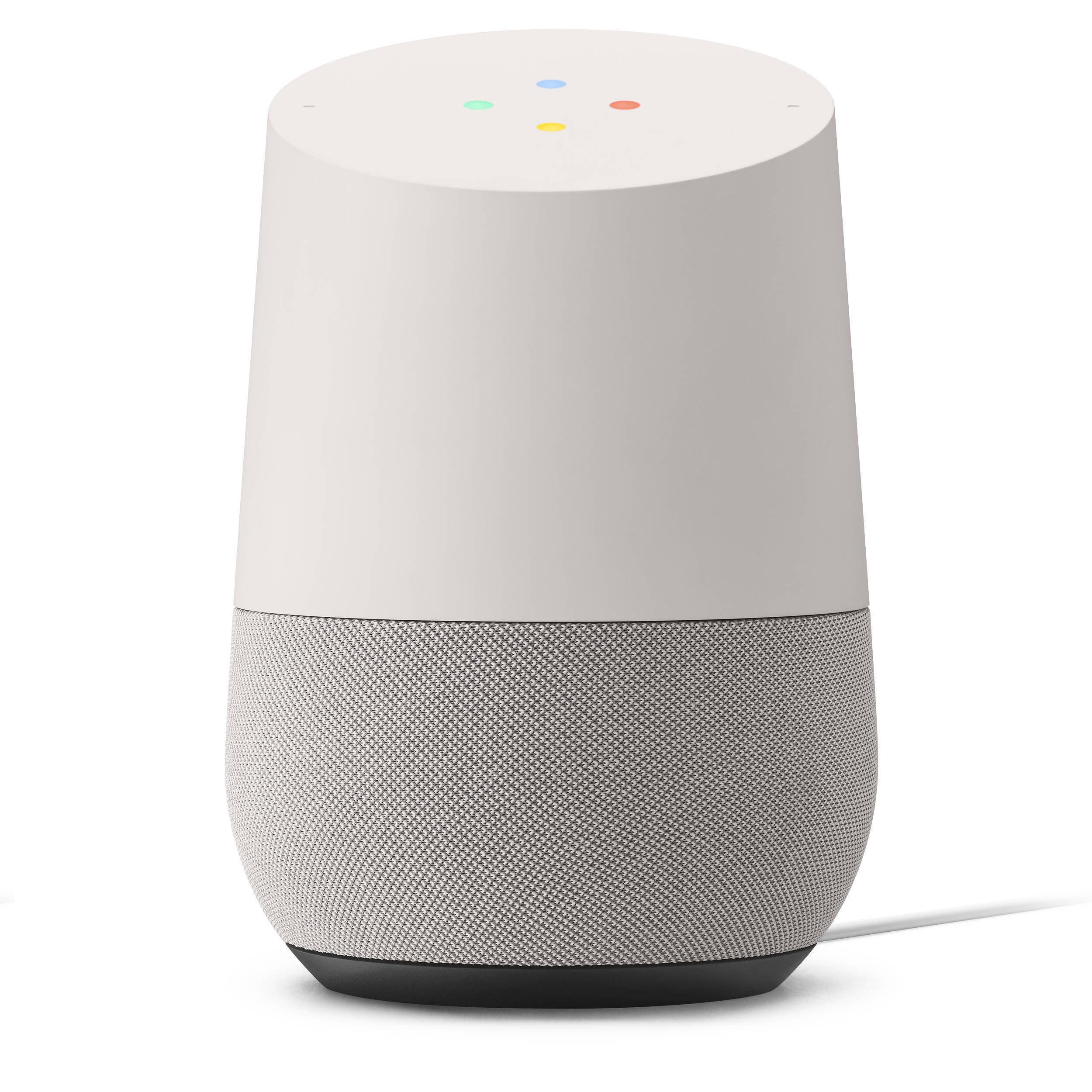 The most housetrained tech on the market.
Home, the smart speaker from the company that brought you the best way to search the web is a coffee cup sized speaker that integrates the Google Assistant and connects to your home WiFi network to allow you to use your voice to streamline a vast array of activities in your everyday life. The main sell of the Google Home smart speaker is the speaker itself, allowing you to tap into Spotify, Google Play Music or a number of other streaming service apps so that you can play and control music and entertainment using nothing more than your voice. While this feature and the rich sound quality of the Google Home speaker already more than justify the price tag, this is really just one small element of the Google Home equation. Almost equally as valuable is the always ready to help assistant, which will bring you daily weather reports, read out your calendar, add things to your shopping list, convert cooking measurements, query Google for a fleeting question and read you the headlines of the day as quick as you can say "Ok Google". While on their own these things may not seem like revolutionary features, there are innumerable other things you can ask of your assistant and it doesn't take long to wonder how you ever survived without your digital assistant. If you happen to be into building a smart home as much as you are having a WiFi connected speaker then the Google Home is the best smart home hub available locally. We've long had robot vacuum cleaners, WiFi connected power switches and smart light's that make little things around the house easier, but the arrival of the Google Home speaker in 2017 turned these smart home novelties into a network of voice activated electronics that make turning off the light into just a matter of asking.
Verdict: Google Home is the most advanced connected smart speaker in Australia that plays great sound, assists you in streamlining simple tasks and makes the perfect smart home hub.
Score: 5/5