Google Pixel
Google Pixel review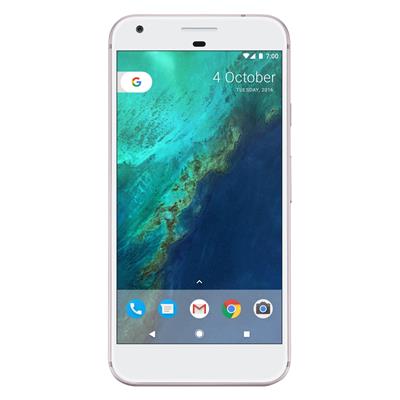 Picturing the first Pixels.
The Pixel is the smaller 5-inch component in Google's first step away from the Nexus moniker that has adorned its smartphones for many years. Google have gone for a two toned phone design with a part metal part plastic exterior that makes the phone look like the top half of the device, now running the Orio version of Android, has been dunked in a colourful dipping chocolate. The Pixel was ahead of the game in implementing a USB Type-C connector, ditching the Physical home buttons and centering a fingerprint sensor on the rear of the device, but this model sadly missed out on full water resistance.
The Pixel is run by a Qualcomm Snapdragon 821, the leading smartphone chip at the time, but which lines up closer to the mid-range phones of today. This CPU is supported by an ample 4GB of RAM and the device can be purchased in either a 32GB or 128GB configuration. The Pixel was also the first device to run the Google Assistant natively on the unit, a feature that was expanded on in the Pixel 2 by adding a dedicated AI processor.

The Pixel features Google's Pixel launcher, a streamlined user interface that'll appeal to anyone looking for a simplified Android experience. While the 12MP rear camera will be a little more than a year behind now, it was in line with the Galaxy S7 and iPhone 7 devices and is more than capable of taking impressive snaps.
Other than the lack of waterproofing, you have to also be willing to sacrifice microSD card expansion and the streamlined interface means it misses out on the depth of settings you'd expect from other Android flagships, but it's a good mid-range phone for anyone open to the Google ecosystem. The 2,770mAh battery also isn't the biggest available, but it's arguably better than the updated Pixel 2, holding out for a little more than a full day of usage.
Verdict: A solid last generation phone that more than holds up as a less expensive alternative in today's market.

Score: 4.5/5