Huawei Mate 10 Pro
Huawei Mate 10 Pro review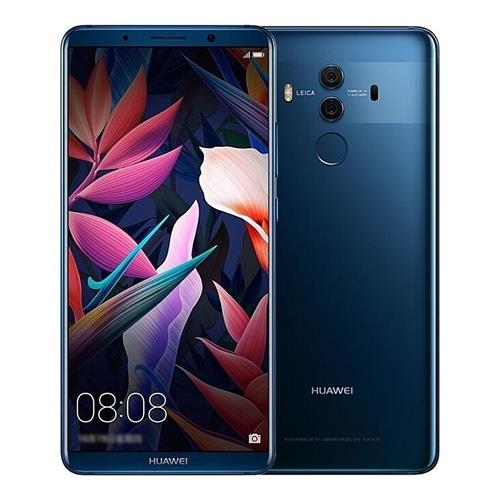 Are you gonna Pro, Huawei?
Culminating with the release of 2016's Mate 9 handset, Huawei turned the public's perception of its products around in an enormous way, delivering a fantastic premium phablet that at a very attractive price for newcomers to the brand. The Chinese phone maker has now followed it up with its best handset yet in the impressive Mate 10 Pro.
The first major improvement over its predecessor is in its gorgeous 18:9 AMOLED display, which delivers more vibrant colours, deeper blacks at an infinite contrast ratio and a brighter picture than the IPS LCD featured on the Mate 9. It also boasts a new slim-bezel design that puts it in similar company to Samsung's Galaxy S9 and the Google Pixel 2 XL when it comes to looks.
We're also happy to report that Huawei's partnership with the renowned camera company Leica continues to go strong, with the Mate 10 Pro once again delivering a best-in-class dual camera array that delivers professional-looking photos in a very simple manner. A 12MP colour (RGB) sensor has joined forces with a 20MP monochrome sensor to allow for mind-blowing depth-of-field pictures (you know, with the blurry background and all that) as well as stark, magazine-ready black and white images.
One of the Mate 10 Pro's biggest selling points is the inclusion of AI-powered photography — Huawei has wisely opted for a dedicated NPU (neural processing unit) on its new Kirin 970 chipset, allowing the camera to automatically adjust its settings based on what you're pointing it at, whether it be landscapes, food, plants, cars, trees, sunsets, pets – you name it. Simply point at an object and the Mate 10 Pro will ensure that your photo looks as great as possible.
We also love that the Mate 10 Pro has a whopping 4,000mAh battery, which is big enough to keep your handset charged for roughly two days of standard use before needing to be recharged. That's quite refreshing, especially when you consider that many competing smartphones can barely manage one day.
Verdict: Admittedly, we're not sold on all aspects of the Mate 10 Pro (we wish we didn't have to lose the headphone jack and microSD card slot), but pretty much everything else about the phone is top-notch.
Score: 4 out of 5