iPhone 8 Plus
iPhone 8 Plus review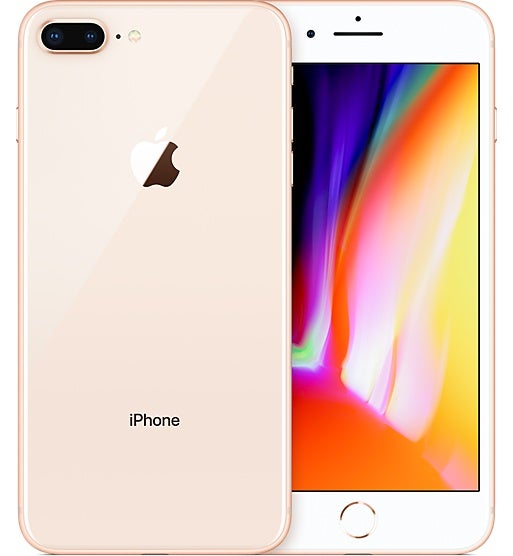 On the Plus side
We love Apple's iPhone X, but can appreciate that its exorbitant price tag puts it out of reach for many Aussie consumers. If you like big phones and are keen on sticking with iOS, the larger iPhone 8 Plus might be right up your alley.
You might've noticed that it closely resembles the last few handset generations that came before it, both inside and out. That's certainly not a bad thing, as Apple's phablet-sized 5.5-inch iPhone is generally known for improving upon what is already a terrific experience with its 4.7-inch model in a number of areas.
For instance, the iPhone 8 Plus packs an extra gig of RAM over the its smaller sibling (making that a total of 3GB), with the phablet managing to top that impressive handset's exceptional scores in our benchmark tests. The iPhone 8 Plus achieved a staggering 4211 in GeekBench 4's single-core test and a staggering multi-core score of 10,099 — it's the fastest smartphone, bar none. In day-to-day use however, you probably won't notice much of a difference between the iPhone 8 and 8 Plus, with both handsets performing their daily duties in a smooth and snappy manner.
Big phones usually mean big batteries, and the iPhone 8 Plus is no exception. Surprisingly, the 8 Plus' 2,691mAh battery is smaller than the 2,900mAh one that featured in its predecessor, yet it still manages to provide the longest battery life of any iPhone to date, with roughly 10.5 hours of usage garnered from a full charge. We imagine that the A11 Bionic chip's celebrated power efficiency smarts have a lot to do with that.
The iPhone 8 Plus also has a better camera than the standard iPhone 8, as the Plus sports a dual-camera setup that allows for natural-looking depth of field and background blurring in its revamped portrait mode. This dual lens setup also allows for 'facial landmarking', which helps to produce more realistic lighting around the natural contours of faces in iOS 11's new Portrait Lighting mode. The Plus model features wide-angle and telephoto lenses, giving you 2x optical zoom without any loss in quality, and it's also got 10x digital zoom capability.
Verdict: It may not be as much of a showstopper as the iPhone X, but it's much more affordable. On top of this, the 8 Plus also improves upon the standard iPhone 8 in a number of important ways, particularly when it comes to its stellar camera.
Score: 4 out of 5