LG Q6
LG Q6 review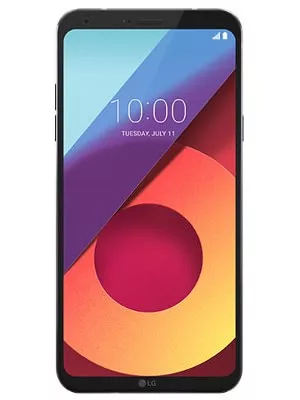 So slick, most people won't even notice that it's a budget phone
Unofficially referred to as the 'LG G6 Mini', the LG Q6 features the same almost bezel-free design that made that flagship phone such an attractive prospect, albeit on a smaller frame. In fact, we'd go as far as to say that the LG Q6 is much more stylish than any other handset at this very affordable price point (we've seen it priced at under $300).
Taking a page out of the same modern premium smartphone design playbook as many other manufacturers at the moment, the Q6 sports an admirable 18:9 FullVision display with very small bezels at above and below it. This cheap handset also supports Dual SIM, allowing users to easily switch between two SIM cards from the navigation bar on the display — perfect for those users who frequently travel overseas.
On top of this, it's also very capable in the photography department, with a 13MP rear camera that takes some great photos depending on lighting conditions. Like LG's flagship phones, you can also switch between standard and wide angle selfies, meaning you can get more people into the same shot.
That's not to say that the LG Q6 is the perfect mid-range handset, though — one major drawback is that it lacks a fingerprint scanner, which is a feature that even the most humble budget phones these days are starting to include on their list of bullet points. It's also a little less powerful than some of its mid-range rivals, meaning some resource-heavy apps may struggle somewhat when opened on this phone.
That said, if you want a phone that looks the part without having to pay an arm and a leg, look no further than the LG Q6. Quite frankly, you're unlikely to score a better-looking or more premium handset for under $400, and you'll probably find it for much cheaper than that, too.
Verdict: With a look that screams flagship and a price that screams value for money, the LG Q6 is a fantastic mid-range smartphone option. It may lack a couple of the key features we've come to expect from smartphones in this day and age, but you can't argue with that price.
Score: 4 out of 5