Mavic Air
DJI Mavic Air review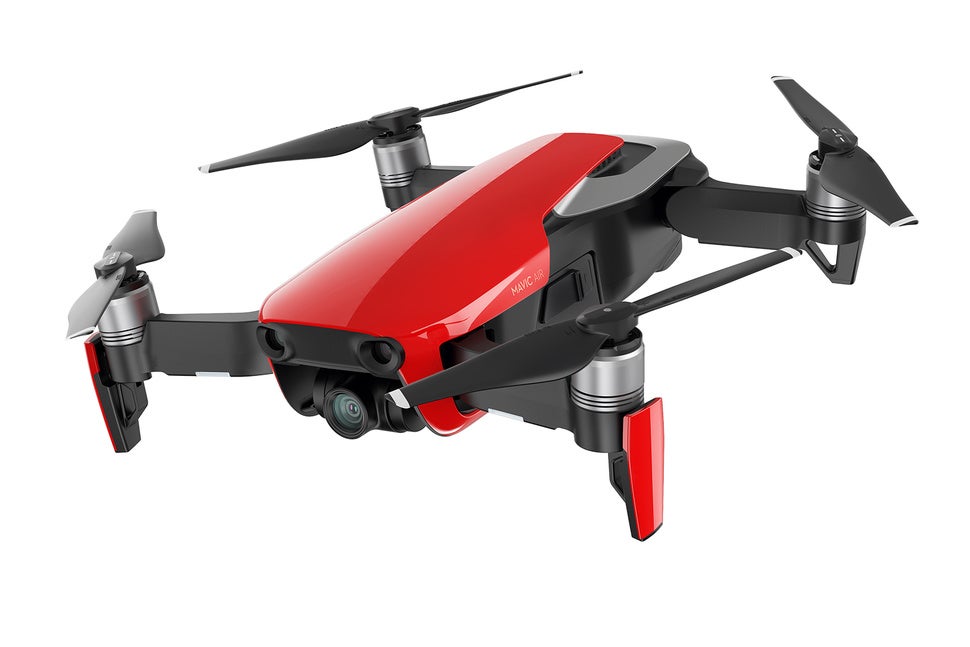 The ultra portable drone built for the everyman
What do you get when you take the best of the user-friendly Spark and the very successful Mavic Pro? In short, the DJI Mavic Air. It's inherits the Spark's small form and the Mavic Pro's foldable arms, making it portable enough to pop into a jacket pocket or a backpack – with room to spare, mind – without compromising on the specs. From 4K video and 32MP panoramic pictures to a 21-minute battery life, this drone has it all, plus an overhauled object avoidance system and smarter gesture controls makes the Mavic Air easy to use, even for the novice. Even the remote controller has seen a redesign, adding to the drone's portability. The two joysticks come tucked into the controller – you pop them out, screw them on and unscrew to stow it away as a flat object that neatly fits into the pocket of the Mavic Air's zip-up case.
The Mavic Air is the first DJI drone to introduce USB-C for content transferring videos and photos. A welcome 8GB of onboard storage is bolstered by a microSD card slot as well, and switching from one to the other is as easy as a single tap. Even the three-axis gimbal that the Air has inherited from the Mavic Pro has been upgraded. It's now a lot more stable and comes recessed with a plastic cover for an extra layer of protection.
What makes the Mavic Air stand apart is not its 4K recording at 30fps, the speed of up to 100Mbps, ensuring excellent image quality. You can even drop the resolution to capture 2.5K and Full HD videos. 12MP stills are what you get from the Mavic Air, in addition to 32MP spherical panoramas.
There's plenty of ways to have fun with this drone: five QuickShots modes give you those Instagrammable snippets that are extraordinary to say the least, and all done automatically, gesture control to make the quadcopter land, take off, follow you around and take a selfie, and, of course, get those perfect aerial shots of the world around you.
Verdict: The DJI Mavic Air is the best drone for most people thanks to the fact that it crams all of the top specs inside a pocketable drone, and you can slip it straight into your backpack for a weekend lark or holiday adventures.
Score: 4.5 out of 5