Moto G5s
Moto G5s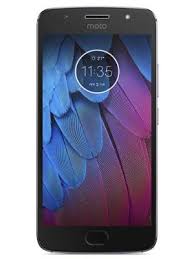 A special edition that rests on its laurels
The original Moto G5 was a very impressive budget offering, its G5 Plus counterpart even more so, but is the special edition all that special? For comparison's sake, the headline features of the G5s are a higher-resolution camera, an all-metal unibody design, a slightly larger display, and a slightly bigger battery. The aluminium body greatly helps with the premium illusion (despite the somewhat awkward shape of the phone) and the camera is definitely an improvement. It's a testament to the first iteration that the G5s still holds up against the competition, despite not having changed a great deal since— a 1080p display, fingerprint scanner, and performance that has little contest in the price range make it a pretty safe choice overall.
While there is little-to-no improvement in performance over the G5, the improvements to battery life and the camera are worthy enough features in order to get you investing a few extra dollars in your budget handset. Most significantly though, is the handset's move to an all-metal construction, signalling a handset that not only feels and looks premium, but will likely endure a longer life than its plastic predecessor.
The 1080p display is surprisingly clear and vivid, perhaps because of its impressive 423 pixels-per-inch it manages to get out of the 5.2-inch screen. You'll be running on 3GB of RAM and 32GB of in-built storage, with an expandable micro-SD slot, but unfortunately the G5S is rocking the same Snapdragon 430 chipset as its predecessor. While this doesn't make for a slow phone overall, it does mean you'll be seeing roughly the same day-to-day performance as if you were to have a regular G5.
Verdict: While there isn't much in the way of an internal boost when upgrading from the G5 to the G5S, the all-metal design and improved camera are enough to warrant choosing this model over its predecessor for a few extra dollars.
Score: 4 / 5