Nikon D750
Nikon D750 review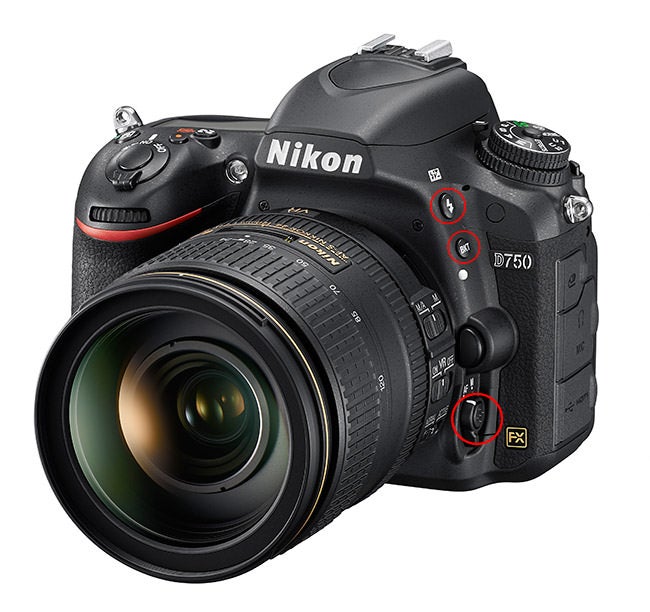 The full-frame DLSR that does well for video
Looking to move into full-frame photography? The Nikon D750 is an enthusiast-level camera that will not only fulfil your stills photography needs, but will also help you with any videography needs you might have, albeit in Full HD 1080p. If you're after a camera that records in 4K, you'll need to look elsewhere. The D750 is one of Nikon's older DSRLs, but that doesn't mean its feature set is outdated. It's still an excellent camera that offers reliable picture quality in a lightweight body.
The combination of a 24.3-million-pixel CMOS sensor and an Expeed 4 processing engine gives the D750 a native sensitivity range of ISO 100-12,800 and extended settings of ISO 50-51,200. A burst speed of 6.5fps may not make it ideal for sports and events, but you can still get some excellent shots of fast-moving objects.
Stereo microphone and a headphone port is a great addition for videographers. The camera also has the ability to fine-tune audio capture both before and after recording, and it's also possible to adjust sound range and aperture with buttons as opposed to dials, making it easier to use as video camera than most other DSLRs. Plus, Live View depicts areas on the image that could potentially be burnt out so you can make adjustments before shooting. A 91,000-pixel RGB metering sensor handles exposure metering in the D750, enabling face detection metering even when composing a shot through the viewfinder.
The sensor, however, comes with a low-pass filter, so you won't get the level of details in an image taken on a D810, but the image quality is still excellent, with the auto white balance near perfect. For a camera that has a street price of about $2,500, that's a plenty of features with reliable performance and image quality.
Verdict: A fast and effective autofocus system, excellent images and features catering to the videographer, this DSLR packs a mighty punch for an affordable price.

Score: 4.5 out of 5