Nokia 3
Nokia 3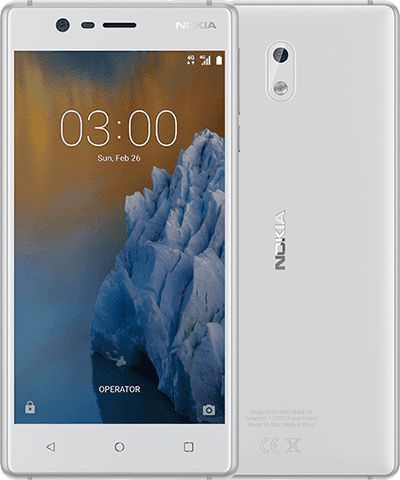 An incredibly pretty budget handset, but slower than some
The most budget of the three recent budget brothers from Nokia looks and feels like a phone well outside its price range. Apart from resting a little too lightly in the hand, the overall feel of the handset is deceptively premium. The squared silhouette with rounded aluminium edges is striking and even the matte polycarbonate back is surprisingly un-tacky. If you're looking for a phone with the aesthetics to rival some of the major players, the Nokia 3 will get you there for a fraction of the price.
Obviously, at this price point you can't expect too much in the way of earth-shattering performance, and this is unfortunately the low-point for the Nokia 3. While it features a relatively stock Android OS and this runs fine when not overloading it, as soon as you open an app or two, the phone notably slows down. This doesn't bode well for users that hope to have a speedy phone in a few months time and certainly isn't the kind of phone for gaming on. With that said, it will be ample for someone who doesn't use their handset all that often, is in between phones, or is getting a sleek-looking mobile for their discerning parents.
The Nokia 3 has a 3.5mm headphone jack at the top right of the handset, so for those of you with wired headsets and earphones, this may win out against some more expensive modern phones that have lost the jack. You can also expand the phone's internal storage up to 256GB. The rear camera takes reasonably sharp and impressive images, but is slow to act so hopefully your subject is static.
Verdict : The phone is fine for the price, especially considering you can likely score it for a bargain at the moment, but it's worth checking out the Moto G series for some decent competition.
Score : 3 / 5