Nokia 6
Nokia 6 review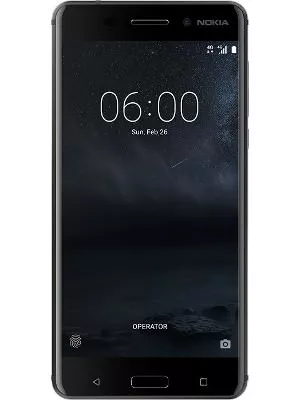 A 'Pure Android' experience at a reasonable price
Logo and boot-up screen aside, you might be hard-pressed to know from use that the Nokia 6 is indeed a Nokia phone, with it running an almost completely stock version of Android 7.1.1 Nougat and avoiding any bells or whistles in the process. That said, for a certain crowd, this 'Pure Android' experience will be a large part of the Nokia 6's appeal.
Still, there's something to be said about the extra personalisation options and touches that a customised phone UI can add to a user's phone experience. Take this stuff away and a device lacks character and personality, something that the Nokia of old had in abundance during its heyday.
Admittedly, those who want restore some of that old-school Nokia charm could always opt to install Nokia's own Z Launcher from a few years back, which is thankfully still available on the Google Play store.
Despite an all-round lack in personality out of the box, the Nokia 6 has a decent camera that uses autofocus to take some reasonably good pictures. We were also impressed by the sharpness, colour reproduction and clarity of its 5.5-inch 1080p display, something that few phones can boast within this price range. Don't expect much in terms of performance however, with its dated Snapdragon 430 processor and Adreno 505 GPU delivering some fairly average Geekbench 4 scores.
But really, that's beside the point — the type of user that the Nokia 6 is aimed at probably isn't all that concerned about performance, and the phone does have its share of positives that will make it desirable to the value-minded individual. We like that its 32GB of onboard storage can be complemented by an extra 128GB via the phone's microSD slot, and its front-facing fingerprint scanner is fast and reliable, giving the device even more of a flagship feel in the hand.
Verdict: The Nokia 6 is nicely priced with an even nicer design, and if you can look past its dated internals and lack of personality, it's a great option for cost-minded customers.
Score: 3.5 out of 5