Nokia 8
Nokia 8 review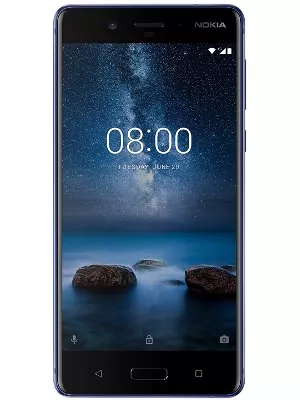 Can the once-ubiquitous phone brand compete with the Android behemoths?
Once upon a time Nokia was the biggest mobile phone brand in the world, but with the advent of Apple and Samsung, and a period spent tied to Microsoft's now defunct smartphone OS, it fell out of favour. But now the brand is back, and it's not just manufacturing nostalgic versions of its older phones: the Nokia 8 is the first flagship product the company has issued since 2014, and for our money it's one of the best Android handsets on the market.
One of the Nokia 8's loudest calling cards is its camera, which boasts a dual-sensor rear shooter using an RGB and monochrome sensor in order to produce crisper images in low light environments. You can also take photos using both the rear and forward facing cameras simultaneously (Nokia call this a 'Bothie'), while the OZO 3D audio capture tech ensures that any video taken will enjoy some of the best sonics on available on a smartphone-captured video.
It's also one of the best looking smartphones on the market, with a slick aluminium unibody design which eliminates smudging and comes in a variety of colours. At 7.99m thick and with a 5.3 inch screen, it's a phone that will appeal most to people who don't want to lug around something akin to a "phablet". There's a fingerprint scanner for unlocking the phone, and the battery will generally last up around 10 hours depending on usage – chargeable via the USB-C port at the bottom of the handset.
Tech-wise, it boasts between 4GB and 6GB RAM depending on the model, and a Qualcomm Snapdragon 835 chipset – which also features in the Samsung Galaxy S8, among others. Everything you'd expect from a Android handset is here, and if you're after something stylish and a bit out-of-the-ordinary, the Nokia 8 is well worth a look.
Verdict: A stunning re-entry into the smartphone space, the Nokia 8 ticks all boxes and does so while taking a selfie.
Score: 4 out of 5