Note 8
Samsung Galaxy Note 8 review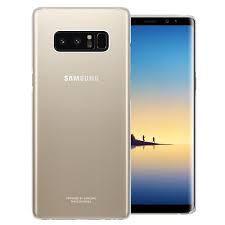 A noteworthy return to form.
It probably goes without saying, but the Note 7 seriously tarnished Samsung's brand for a while there. Had it not been for an incendiary battery issue that resulted in handsets bursting into flames — and sparked a worldwide recall — it's highly likely that the company's Galaxy Note 7 would've been crowned as the best smartphone of 2016.
Much to everyone's surprise, Samsung managed to completely recover the Note's reputation, with its Galaxy Note 8 hailed as a triumphant return to form. However, it does beg the question: is this the successor we've been waiting for, or has the South Korean giant perhaps played it a little too safe this time around?
Unsurprisingly, Samsung hasn't taken any chances with the Note 8's battery, opting to use a 3,300mAh unit this time around – that's 200mAh smaller than the battery featured in the S8 Plus. It will definitely give you a whole day's worth of solid usage, but you'll need to juice it back up each night. The good news is that fast charging is back, allowing you to go from completely flat to 100% in around 115 minutes.
Without question, the inclusion of a stylus is the one thing that sets the Note series apart from every other phone on the market, and Samsung has made its S Pen more useful than ever thanks to its increased levels of pressure sensitivity (up to 4,096) and some truly ingenious and natural-feeling software applications.
In terms of performance, the Note 8 is predictably on-par with the similarly-specced S8 range, with the additional memory helping boost it by 10-15% in some areas. While it's easily the best phablet that Samsung has ever produced, it is quite pricey. If the S Pen functionality isn't important to you, then the Galaxy S8 Plus might be a better option.
Verdict: With terrific performance that's backed by a smorgasbord of unique features and a gorgous design, this is the phablet to beat right now. That said, you may also want to check out the Samsung Galaxy S8 Plus.
Score: 4.5 out of 5