Oppo R11s
Oppo R11s review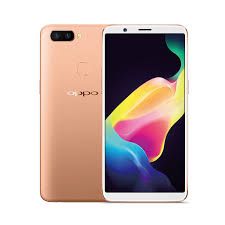 Flagship style and functionality at a mid-range price point
In the interest of providing consumers with a premium phone experience at a fraction of the cost, Chinese manufacturer Oppo's latest offering, the R11s, comes packed with flagship features and a beautiful, high-end design.
The original Oppo R11, while an exceptional mid-range phone in its own right, has been bested in every way imaginable by the new R11s. In fact, the upgrade over its predecessor is so drastic, that it may even sway value-minded consumers towards the Chinese brand over the likes of Apple, Samsung and other big-hitters in the smartphone arena.
The first big improvement you'll likely notice over the R11s is its beautiful 18:9 display, which is now surrounded by much smaller bezels. Visually, this gives the Oppo R11s a similar look to other gorgeous handsets like the Samsung Galaxy S8 and the Google Pixel 2 XL.
The best new feature however, has to be Face Unlock. While it was originally implemented on the Oppo F5, it's been perfected with the R11s. You don't even have to press any buttons to wake the phone anymore — a new 'Raise to Wake' setting means you can now simply pick your phone up and look at it to unlock. In fact, the unlock process is so lightning-fast, you'll rarely see your lock screen.
Still, it's worth bearing in mind that while it does sport some high-end flagship-style features, the R11s is most definitely a mid-range handset, as there are a few areas where it has yet to catch up to other premium phones on the market — certain features we've come to expect from top-end phones, like waterproofing, NFC functionality and wireless charging are all missing. That said, if you can overlook those drawbacks, which is easy to do when you take into account the phone's mid-range price, then the Oppo R11s is a real winner.
Verdict: With its new R11s, Oppo has proven that it can compete with the big boys in terms of functionality while keeping its products affordable. That makes the Oppo R11s a terrific alternative to premium rivals like the Samsung Galaxy Note 8 and the iPhone X.
Score: 4 out of 5