Pixel 2
Google Pixel 2 review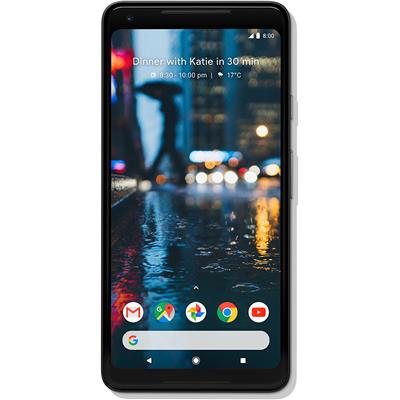 Anything but pixelated
Google's revamped flagship smartphone is all about the camera. While most smartphone vendors of 2017 doubled down on rear lenses for smartphone cameras, the Pixel 2 opted to use AI algorithms to push the dual pixel sensors on the camera to levels that no other camera vendor was able to match. This allowed the 12.2MP rear camera to be the first single lens smartphone camera to offer the bokeh effect and it managed to achieve unprecedented clarity in low light conditions to take out DSOMark's top smartphone camera ranking until the release of the Galaxy S9.
The Pixel 2 also introduces much needed IP67 water resistance, dual front facing speakers and the Android Oreo OS to the equation, which has a raft of new system integrations like picture in picture, an advanced widgets and a cleaner overall user interface. The Pixel 2 has a Snapdragon 835 chipset and 4GB of RAM to create a powerful flagship device that will be able to handle demanding smartphone tasks into the future.
The Pixel 2 doubles the capacity of its entry level device and now comes in either 64GB or 128GB variations, important factors considering there is again no microSD Card. While the Pixel 2 XL wasd privy to a Quad HD screen, the Pixel 2 has a 5-inch 1080p AMOLED display, that looks great as a phone, but could be better when used in conjunction with the Google Daydream VR headset. This lower specced screen is also marred somewhat by unusually large vertical besels that make the overall design look a little dated.
This device sees the return of the USB Type-C interface, but has decided to embrace the future and eliminate the headphone jack form the design. The Pixel's 2700 mAh battery is more than ample for the less battery-intensive screen and the Android Oreo OS often keeps only four applications running at full-tilt, at any time. This allows the device to get all day battery life even though the Li-Ion battery is smaller than average.
Verdict: The Pixel 2 is an excellent choice for those wanting a class leading smartphone camera and a clean customisable user interface.
Score: 4/5