PS4 Pro
PlayStation 4 Pro review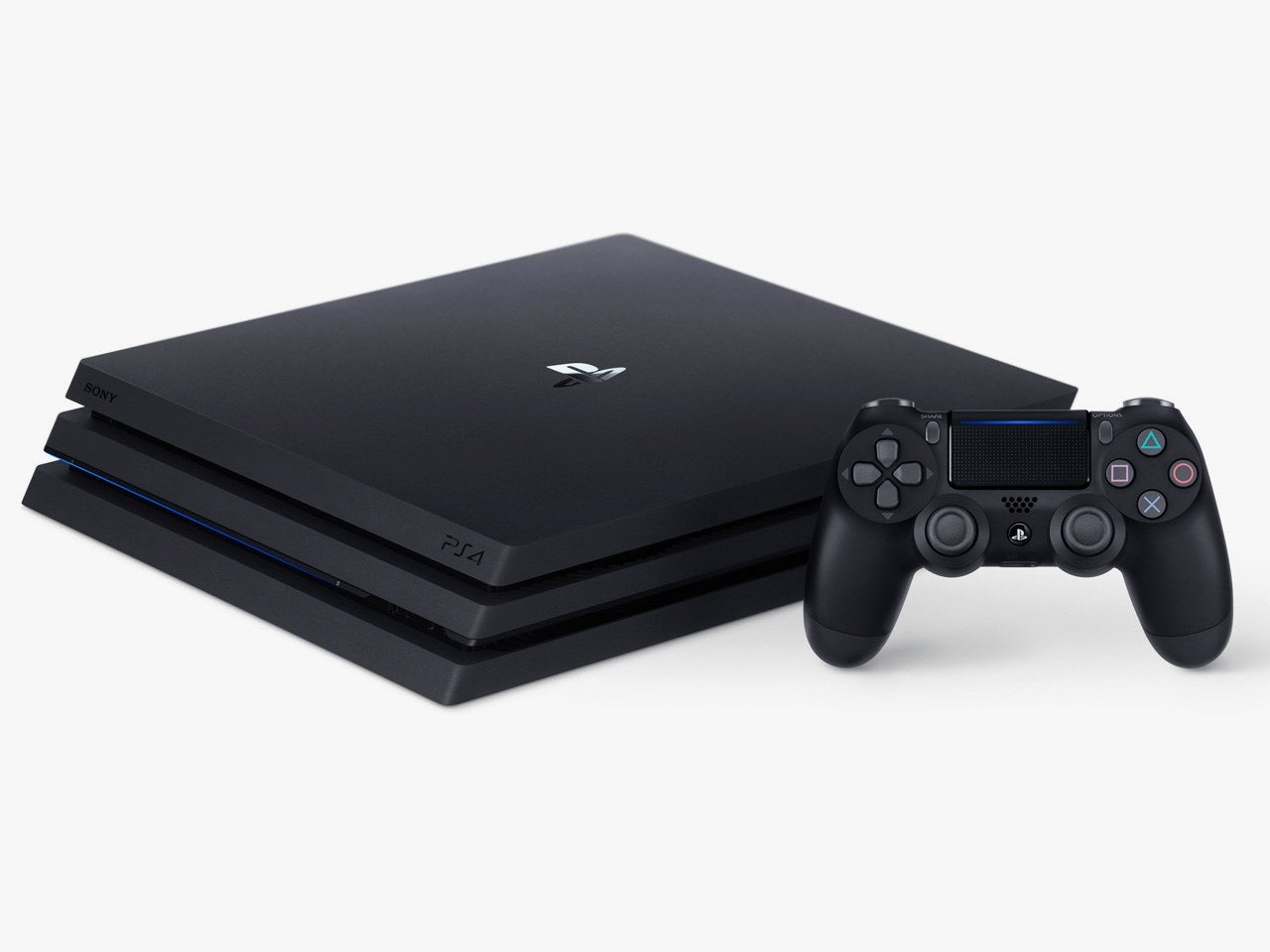 Sony's mid-gen console offers 4K, UHD and prettier games.
The PlayStation 4 Pro is Sony's way of delivering 4K gaming and content playback, without lashing out and releasing a PlayStation 5. As a result, it plays all the games compatible with the standard, industry-dominating PS4, while offering improvements to both past and future titles for the platform. And while it's true that the Pro can't deliver native 4K across the board, it can simulate a higher pixel count using various upscaling technologies, meaning the likes of Horizon Zero: Dawn, Gran Turismo 5 and more look even better than they do on a vanilla PS4.
The PS4 is arguably the best console on the market, for its huge library of blockbuster and indie games, as well as its quality-of-life benefits over the competition. The PS4 Pro doesn't change any of this, but it does improve games: for example, titles like The Surge are capable of running at a much smoother 60 frames per second on the PS4 Pro, compared to 30 on the standard box. Meanwhile, other titles offer higher detail textures and design, while others still may not boast improvements at all. But it's fair to say that if you want the best home console experience the PlayStation ecosystem can offer, the Pro is a no-brainer. Even if you lack a 4K television, the games are going to look much better playing on this machine.
For those who like to use their console as a streaming device, the PS4 store currently offers a huge array of options such as SBS On Demand, ABC iView, 9Now, Plus7, Stan and plenty more. Services which offer 4K support do so on the Pro, including Netflix and Amazon. And PSVR owners will also notice measurable improvements to core titles. At a marginally higher price, the PS4 Pro is the most obvious choice for people who take graphical fidelity seriously.
Verdict: For those after a better version of Sony's generation dominating PS4, the PS4 Pro doesn't disappoint.
Score: 4 out of 5