Sony WH-1000XM2
Sony WH-1000XM2 wireless headphones review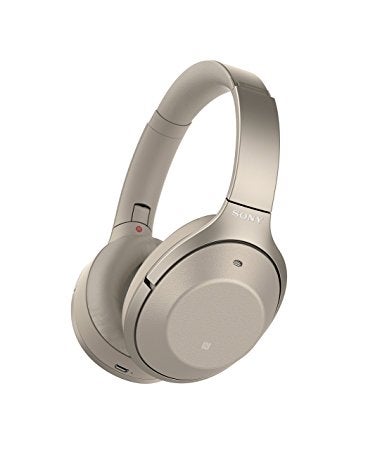 Top contender for the best noise-cancelling headphones spot
It was hard to fault the original WH-1000XM cans but Sony has managed to make them even better in the second iteration. If it were possible to make the one of the best noise-cancelling wireless headphones better, it has been managed. Costing the same as a pair of Bose QC35s, the WH-1000XM2 have remarkable sound quality coming from a robust pair of cans that are extremely comfortable to wear for hours on end. Plus it's packed full of features you'd be hard-pressed to find elsewhere.
Sony has designed the WH-1000XM2 for the frequent traveller – it's best used on flights or those long, annoying daily commutes on noisy public transport. Its active noise cancellation will shut the world out so you can enjoy your favourite tunes or watch those TV shows and movies you've got pending on your watchlist without having the hum of propellers or noisy commuters intruding on your privacy.
The WH-1000XM2 supports Hi-Res Audio conversion, provided the device you're using also supports the LDAC standard. In fact, the cans are also able to convert any lossy audio on any source to near hi-res. So you'll get great sound no matter what. There's a near-perfect mix of hardware and software making these cans worth every penny – four microphones, a processing chip that does calculations in real time and a touch-capacitive ear cup are all well worth your money even if the design isn't groundbreaking. Add to that the 30 hours of playback you'll get on a single charge and you're all set for the long-haul flight. Plus a quick charge of 10 minutes will give you 70 minutes of playback, which is excellent specs for these cans.
Verdict: They might be pricey, but Android users will get the most out of the WH-1000XM2's audio performance, making these cans well worth every premium penny.
Score: 5 out of 5