Surface Pro
Microsoft Surface Pro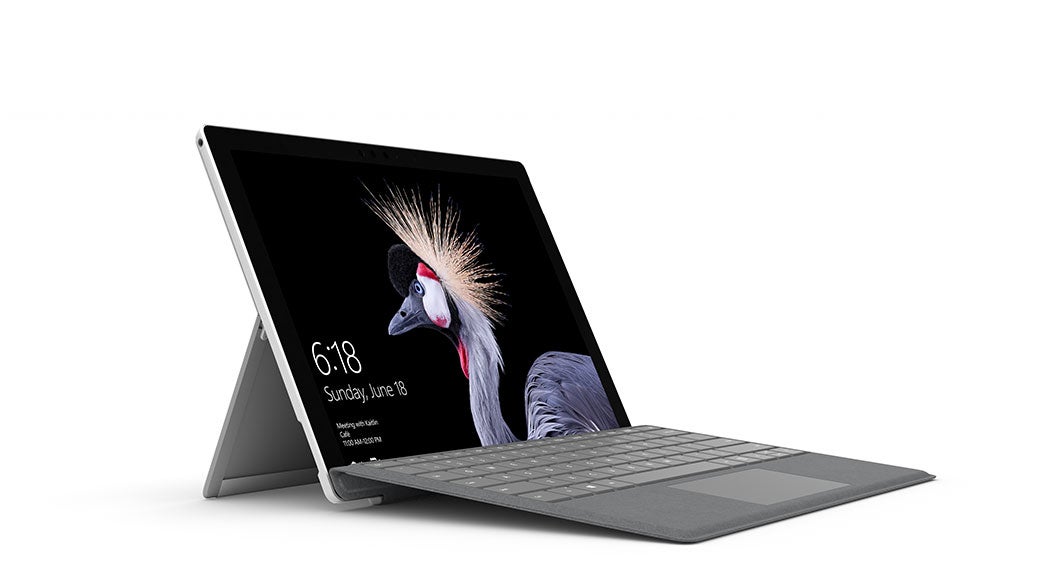 What's changed beneath the Surface?
Depending on who you ask, Microsoft's new Surface Pro is either a minor update to the Surface Pro 4 or an overhaul of the entire system that leaves few elements unchanged — and in many ways, both these summaries are accurate. The Surface Pro has been endowed with a full motherboard redesign, a larger battery, an updated Intel CPU and a reconfigured thermal design... but ultimately, when you sit the new Surface Pro next to its predecessor, it's rather difficult to tell them apart. The Surface Pro 4 and it's updated sibling share the same dimensions, utilise the same 2,736 x 1,824 PixelSense display, have the same array of connection interfaces, offer almost the same variety of display angles and are compatible with all the same Surface peripherals.
The Surface Pro sees the return of the 12.3-inch, 10-point multi-touch display at the 3:2 aspect ratio that the entire Surface family shares. Other than the screen and physical ports, almost everything else on the tablet is new, but even a trained eye will have trouble noticing the differences from the outside. The Surface Pro recieved a considerable a motherboard revamp that accommodates three 7th-generation Intel CPU variations, the: Core m3, i5 and i7, and also freed up an extra 10% of space for the battery. In testing this equated to a 17.9% increase to Wh capacity and allowest he unit to get 6 hours and 52 minutes of continuous movie playback using VLC.
With three CPUs on offer, performance will depend on the Intel Core m3, the Core i5 or the Core i7 model you purchase. Additionally, 4GB, 8GB and 16GB RAM configurations and 128GB, 256GB, 512GB and 1TB storage options are available locally, giving you models that range in price from just $1,199 all the way to $3,999.
Verdict: A particularly powerful Windows tablet that shines in creative versatility, sets the benchmark for ultra portability and benefits from some important longevity upgrades.

Score: 4.5