Xbox One S
Xbox One S review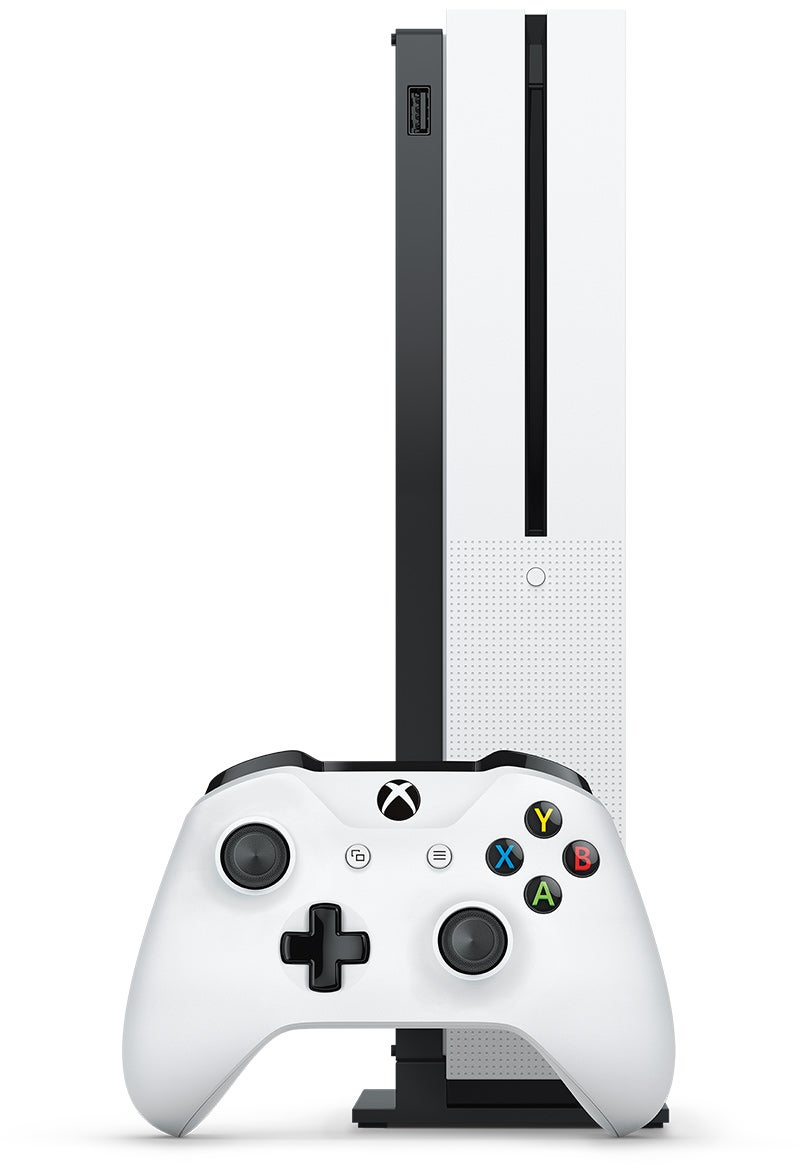 A tops video game console with a bonus 4K Blu-ray player
When the original Xbox One launched in late 2013 it was huge: a toe would break beneath its fall. And while it's normal for consoles to get a more streamlined form factor a couple of years after launch, for the Xbox One it was more urgent than usual. Enter stage right the Xbox One S, which is not only thinner and smarter looking (it's two-fifths smaller than the original), but Microsoft also took the opportunity to improve the console's innards. The only thing it lacks compared to the vanilla Xbox One is out-of-the-box Kinect support, but Kinect is dead. So it doesn't matter.
The most notable improvement here is 4K support. That doesn't mean you'll play games in 4K (you'll need the Xbox One X for that), but it does mean the Xbox One S doubles as an Ultra HD Blu-ray player. When you consider the average street cost of the Xbox One S, that's phenomenal added value for a games console. HDR (high dynamic range) is also supported, so that all those extra pixels the Blu-ray player is pumping out actually matter. But if you're more of a digital streamer, the likes of Netflix, Amazon and YouTube all have 4k specific versions of their apps on the Xbox One store.
But significantly, the Xbox One S ushers in performance enhancements for existing Xbox One games. While these improvements aren't an advertised feature, and nor are they particularly dramatic, the nature of the hardware means you'll see frame rate improvements across several titles. Importantly, all games compatible with the Xbox One and the Xbox One X are playable on the Xbox One S, and certain first-party Microsoft titles even throw in a free version of the PC game. If you want to enter the Xbox ecosystem but don't care too much for 4K game resolutions, the S is the way to go.
Verdict: Easily the best option if you're after the most powerful home console on the market.
Score: 4.5 / 5