Xperia XZ Premium
Sony Xperia XZ Premium review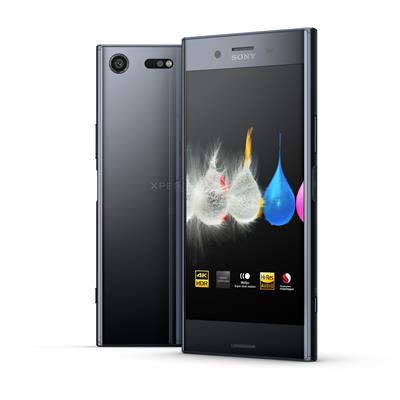 A flagship phone with a 4King incredible screen
With Sony's latest flagship, the Xperia XZ Premium, the company's revisiting 4K on a phone, and once again, we're still getting upscaled 1080p content most of the time. While this might be a little disappointing from the hardcore videophile's perspective, you can still count on everything looking great on it, irrespective of what resolution the screen's running at.

As you'd expect, its 5.46-inch UHD LCD screen is truly stunning when pushed to its full potential with 4K movies and stills, with visuals further improved this time thanks to the inclusion of high dynamic range (HDR) support, which allows the screen to show a much wider colour gamut for truly breathtaking clarity and vibrant images all round. It's also got a whopping pixel density of 807ppi (to put that into perspective, the Galaxy S8's Infinity Display manages just 570ppi).

The phone itself is impressive in terms of general specs too, with 4GB of RAM, the latest Snapdragon 835 processor, 64GB of onboard storage (and microSD expansion support up to 256GB), 3,230 mAh battery, an IP68-certified water resistant build, and it also uses Sony's unique side-mounted fingerprint scanner.

If there's one drawback to the XZ Premium's design, it's the unnecessarily-huge bezels, which do kind of distract from the amazing screen in front of you. Sony doesn't make any meaningful use of the space, either (though there are some front-facing speakers tucked in there), opting to place the fingerprint scanner on the side of the handset and use on-screen buttons instead of touch-capacitive ones at the bottom.

Still, it's hard to deny that the Sony Xperia XZ is a seriously slick phone with a jaw-dropping screen. 4K resolution on a screen this size might not ultimately be worth more than bragging rights, and content doesn't always display at 2160p, but load some 4K HDR footage from YouTube on there and we guarantee your friends will get extremely jealous of what this phone is capable of.
Verdict: If you're a passionate 4K/HDR fan, this is the phone to beat. If not, you'll probably be more than content with the QHD screens you get on rival Android flagships.
Score: 3.5 out of 5