Ubisoft Assassins Creed Syndicate
Overview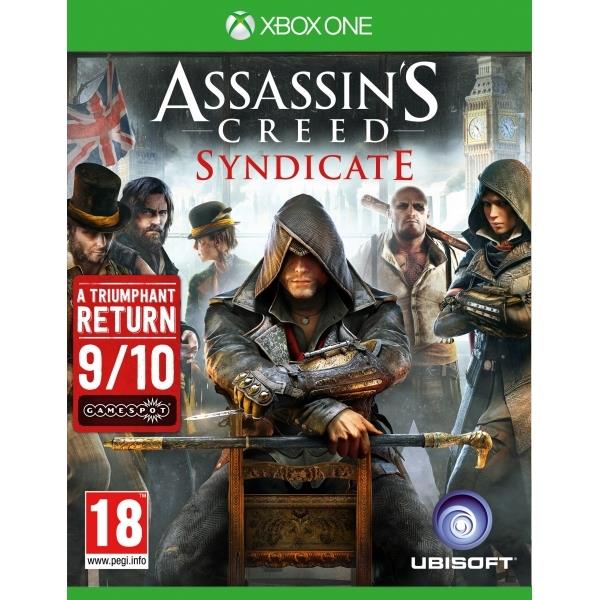 What we think
Victorian London is the star of the show here, and although some old gameplay problems linger, it hasn't been this much fun to wield the hidden blade in years.
Reasons to buy
+ Victorian London is an incredible open-world to explore.
+ Evie and Jacobs relationship and script makes them the best Creed characters for years.
+ The level of oh Ill just do this first makes London a complete distraction-fest.
+ Carriages and the rope launcher add some welcome chaos to proceedings.
Reasons to avoid
- For all of its new content
- the traditional mission styles can feel stale.
Full review at
Read more
Sorry, this product is currently unavailable.
Product Details
Description
Assassins Creed Syndicate is set in London, 1868. The Industrial Revolution unleashes an incredible age of invention, transforming the lives of millions with technologies once thought impossible. Opportunities created during this period have people rushing to London to engage in this new world, a world no longer controlled by kings, emperors, politicians, or religion, but by a new common denominator money. Not everyone is able to enjoy the benefits of this boom, however. Despite fueling the engine of the British Empire, workers lives are little more than legalized slavery while the top few percent profit from their labor. Living poor and dying young, the lower class unite in protest as a new kind of family, gangs, who turn to a life in the underworld in their struggle to survive. A struggle, until watchful Assassins come to their side and reignite an age old conflict involving London's leaders that will echo throughout modern history, from the underground up.