Best 365-day prepaid mobile plan in Australia for December 2023
Set and forget with these long-expiry, 365-day prepaid mobile plans.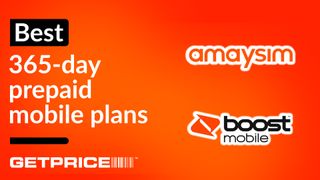 (Image credit: Future)
The best 365-day prepaid phone plans are going to be those that offer the most appropriate amount of data for your needs for a price that fits in with your budget.
However, the price factor can throw up some issues, in the fact we see prices for 365 day prepaid phone plans fluctuate on a regular basis. So, what might seem like a great plan one week, might not be the next.
Remember of course, that 365 day prepaid phone plans only require one payment every 365 days, so don't be put off immediately by the initial high cost. When you split it over the course of 12 months, you may find these prepaid plans work out to be more affordable than traditional prepaid phone plans.
365-day mobile plans have an annual allowance of inclusions. This mainly relates to the data included with the plan, as the majority will come with unlimited talk minutes and texts by default. You'll therefore want to be aware of how much data you may use on a monthly basis to ensure you don't exceed the annual allowance.
According to the Australian Competition and Consumer Commission's Internet Activity Report, as of December 2022, Australians downloaded an average of just over 14GB of data per month on postpaid plans. We've factored this figure into our decision when selecting the best 365 day prepaid mobile plans.
Long-expiry phone plans can often work out to be better value on a data-per-dollar basis compared to monthly postpaid plans. They also have the added benefit of being set and forget. You just pay once per year and don't have to think about it again for another 12 months.
Best 365 day long-expiry prepaid plans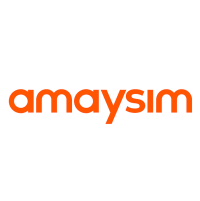 Amaysim | 200GB data | 365-day expiry | $170 (first recharge, then AU$220)
Best long-expiry prepaid plan overall
Amaysim uses the Optus 4G Plus network, although says download speeds are capped at 100Mbps. What we particularly love about this plan however is the inclusions. Not only do you get a generous 200GB of data to use throughout the year – that's 16.6GB each month – but you also get unlimited international calls to 28 selected countries. You'll commonly find you have to pay extra for international calls on some other mobile plans, so for them to be included here is great news.
Amaysim also offers unlimited data banking, meaning if you don't use the full 200GB of included data throughout the year, anything unused will rollover into the next recharge. Just note that the cost of this Amaysim 365 day expiry prepaid mobile plan does revert to its regular price of AU$220 when you renew.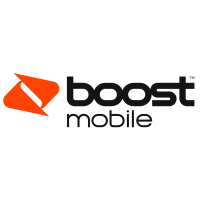 Boost Mobile | 170GB data | 365-expiry | $195 (for first 365 days, AU$230 ongoing)
Best 5G long-expiry prepaid plan
This prepaid plan from Boost Mobile is attractive for multiple reasons. Firstly, Boost uses the full Telstra mobile network. That means you get Telstra coverage and Telstra's 4G and 5G data access. Do note that there is a 150Mbps speed cap, however. Secondly, this plan works out to provide 14GB of data each month, hitting the average monthly usage figure in Australia firmly on the head.
Do note, however, that the 170GB included data is only valid for new customers and if you activate the SIM by January 29th, 2024. This means if you're a current Boost customer, you can't use this starter pack to recharge your service.
When it comes to recharging, customers who buy this SIM starter pack will then receive 160GB of yearly data, at a cost of AU$230.
Make sure you enter code TOP6DEC at checkout to get the best price.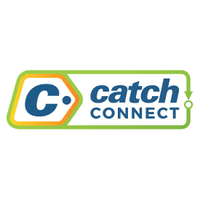 Catch Connect | 120GB data | 365-expiry | $109
Cheapest 365-day prepaid phone plan
Catch Connect currently has the cheapest long expiry prepaid phone plan we can find, charging $109 (instead of the usual $150) for its plan with 120GB of included data.
This does mean you effectively have just 10GB of data to use per month, slightly lower than the national average. When it comes to recharging, you do at least still get the same 120GB of included data, but for a higher cost of AU$150.
As we pointed out in the Amaysim deal further up, Catch Connect doesn't include international calls with its 365-day long expiry prepaid plan. But you are able to add 100 minutes to 32 selected countries for AU$5 per month.
Is a long-expiry mobile plan right for me?
Reasons to get one...
Very much a 'set and forget' plan. Pay once each year
Large amount of data included will suit most customers
If you use a lot of data one month, you're unlikely need to worry about going over your total allowance
Reasons to not get one...
Upfront cost can be expensive
May need to ration data to ensure you don't reach annual allowance
365-day long expiry prepaid mobile plans are a great option for customers who don't want to worry about monthly bills and who use an average amount of data each month. You only need to pay once each year for the plan, so once it's paid, you don't need to think about it for another 12 months. This could have its advantages when it comes to monthly budgeting.
365-day prepaid mobile plans also usually come with a large amount of data included, at least enough to cover the monthly average of Australian users. If you do stick to the average usage, a 365-day prepaid mobile plan can work out cheaper per month compared to a postpaid mobile plan.
However, if you do reach your annual data allowance before the 12 months is up, you will need to recharge your service to be able to continue using it. Because these long-expiry mobile plans have an expensive upfront cost, you may find you're unable to pay at the time of recharge.
Get the Getprice Newsletter
Sign up to the Getprice Australia newsletter to receive weekly info and alerts