Three for the price of one: get 3 months of Disney Plus for just $13.99
Special offer from the house of the Mouse so you can watch the latest Star Wars shows, The Little Mermaid and Elemental.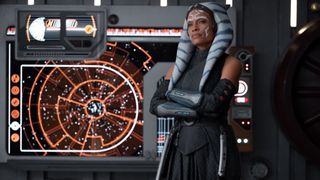 (Image credit: Disney)
Disney Plus is one of the more expensive streaming services, especially since the price of a monthly or yearly subscription has risen a couple of times since it launched in Australia.
It justifies that cost by offering a heck of a lot for the entire family to watch, but if you've had to make hard choices and cancel your subscription during the current cost-of-living crisis, there's some good news.
For a very limited time – from September 6 to September 20 to be precise – you can score 3 months of Disney Plus for the price of just a month's subscription. This comes just in time for the Australian spring school holidays that begin in the second half of September.
That means a full 3-month subscription that will end in December (the exact date will depend on when you sign up during the promotion period) will only set you back just $13.99. That's roughly $4.66 a month, making it basically the cheapest streaming service around.
You can keep the lil 'uns entertained with Pixar, while the whole family can catch up on what's happening in the Star Wars galaxy that's far, far away. There's new shows and movies from Marvel and you can get adult time with plenty of entertainment on Star.
This offer is available only to new and returning customers – if you already have a current Disney Plus subscription, you won't be able to take advantage of this promotion.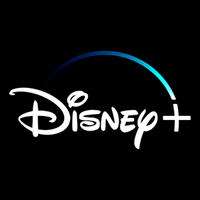 Disney Plus | 3 months for just $13.99
From September 6 to 20, you can sign up for a Disney Plus subscription and pay just a month's fee for 3 months access – a total saving of $27.98. Best of all, it comes just in time for the upcoming school holidays, so you can keep the kids busy this spring. After the initial 3-month period, the price reverts to $13.99 each month, or you can alternatively save a little by opting for the annual subscription of $139 for 12 months.
What's new on Disney Plus?
If you've never tried Disney Plus before or cancelled your subscription a while back, you might be wondering if it's worth signing up now.
Well, if you're a Star Wars or Marvel fan, there's a few recent additions (such as Ahsoka and Secret Invasion, respectively) to catch up on over the three-month period. And there's a new live-action Disney movie debuting on the platform this September too.
Here's what's on offer this month:
The Little Mermaid
Release date: September 6, 2023
Ariel is ready to be Part Of Your World as the live-action remake of The Little Mermaid makes its streaming debut on Disney Plus on September 6. Directed by four-time Emmy winner Rob Marshall (Chicago) and starring Halle Bailey as Ariel, this reimagining earned a respectable US$542 million at the box office. In fact, making a splash alongside the movie on Disney Plus is a lot of bonus content that includes Javier Bardem's (Triton) rendition of Impossible Child. So sing along with the rest of the all-star cast – that includes Melissa McCarthy (Gilmore Girls, Mike & Molly) as Ursula – as they take you back Under The Sea.
Elemental
Release date: September 13, 2023
Do fire and water get along? Meet Ember (Leah Lewis; Batwheels, The Half of It) and Wade (Mamoudou Athie; Jurassic World: Dominion) in this Pixar-animated movie to find out. The former is a "fiery young woman" while the latter is a "go-with-the-flow guy". They both live in Element City where residents display characteristics of the four elements – fire, water, earth and air – and they're about to find out how much they have in common. It took a while for it to warm up at the box office, but Elementals was a success when word of mouth got out how good it was, so much so that Disney is rumoured to be planning a sequel.
I Am Groot (season 2)
Release date: September 6, 2023
Watch the mischievous twig grow up as he explores the universe and gets into trouble at every turn. Vin Diesel is back as the voice of the adorable alien tree, with season 2 also featuring five short episodes where Groot meets new creatures on his travels aboard the Guardians' spaceship.
NB: If you've not had a Disney Plus subscription before or have taken a break from it for a while, the recent Guardians Of The Galaxy Vol. 3 – featuring grown-up Groot – is also available to stream.
Other recent Disney Plus releases
Star Wars: Ahsoka – new episodes releasing weekly
Futurama – new episodes releasing weekly
Only Murders in the Building – new episodes releasing weekly
Animals Up Close with Bertie Gregory – available September 13
Arthdal Chronicles – two new episodes released each weekend
The Other Black Girl – available September 13
Get the Getprice Newsletter
Sign up to the Getprice Australia newsletter to receive weekly info and alerts